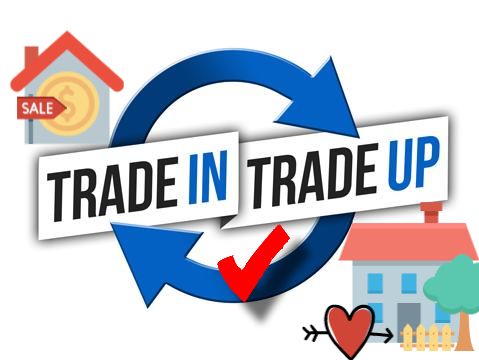 Home Trade-In Options in DFW
Help me to share the message!
Can I use my current house as a down payment on a new home?
Well, in a way, yes.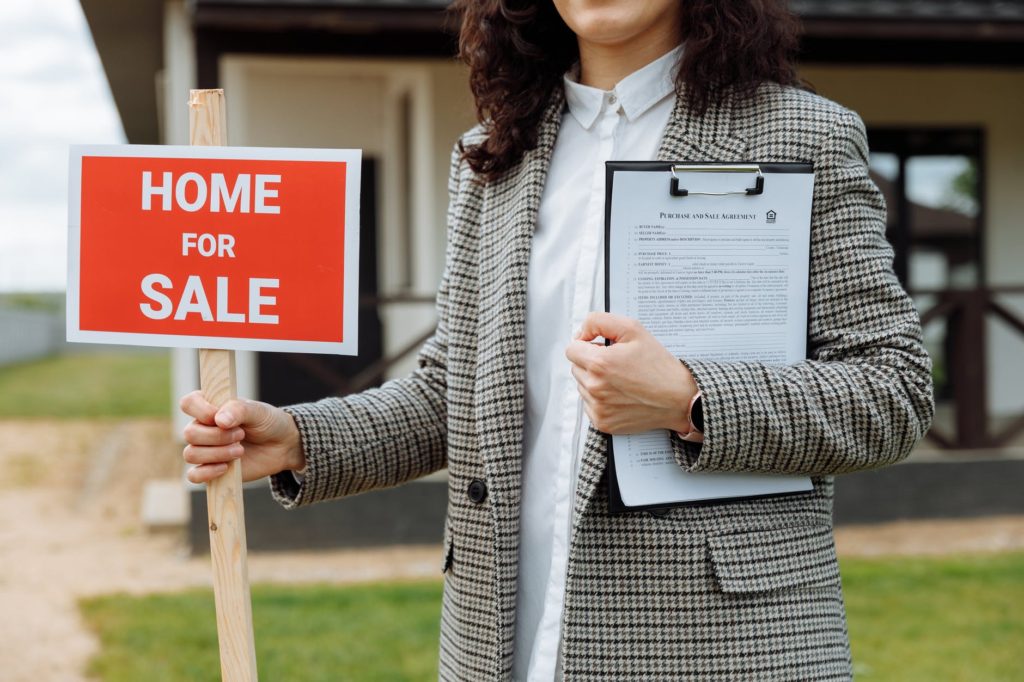 There are a couple of ways to achieve that. Similar to how you would trade-in a car, you first go select a new home (any home on the market within your budget), then the value of your current home is used to reduce the total cost of obtaining that new home.
Let's look at the details of these programs.
---
The Buy Before You Sell Using a 3rd Party
In this program, DFW homeowners with credit scores 640 or above (as of the moment of this writing – call me to check if the credit score requirement has changed!) can shop for any house on the market (within their approved loan limits) and have a 3rd party BUY THE HOUSE FOR THEM with cash.
A 3rd party company buys the house FOR YOU. They will write a cash offer on any house you wish to purchase (wtihin your credit limits). You sign an agreement to purchase the house back from that 3rd party within 6 months.
You can move in your newly-acquired house, rent-free and mortgage-free, for up to six months. You move your family and possessions to the new home.
The mortgage payments for those 6 months are deferred, so you do not need to be worried about carrying two mortgage payments at once.
During your 6 months, you can put your old house for sale, and sell the house, receiving a large check from the sale of the old house. Since you are no longer living at the house, preparing the house for sale and making upgrades becomes much easier.
If the old house fails to sell within those 6 months, the program will buy the house from you. So, your sale is guaranteed.
Once you received the money from the sale, you can now BUY THE HOUSE BACK from that 3rd party, using the money from the sale of the old house as a large downpayment on your new home
Once the purchase is completed, the title to the new house transfers to you.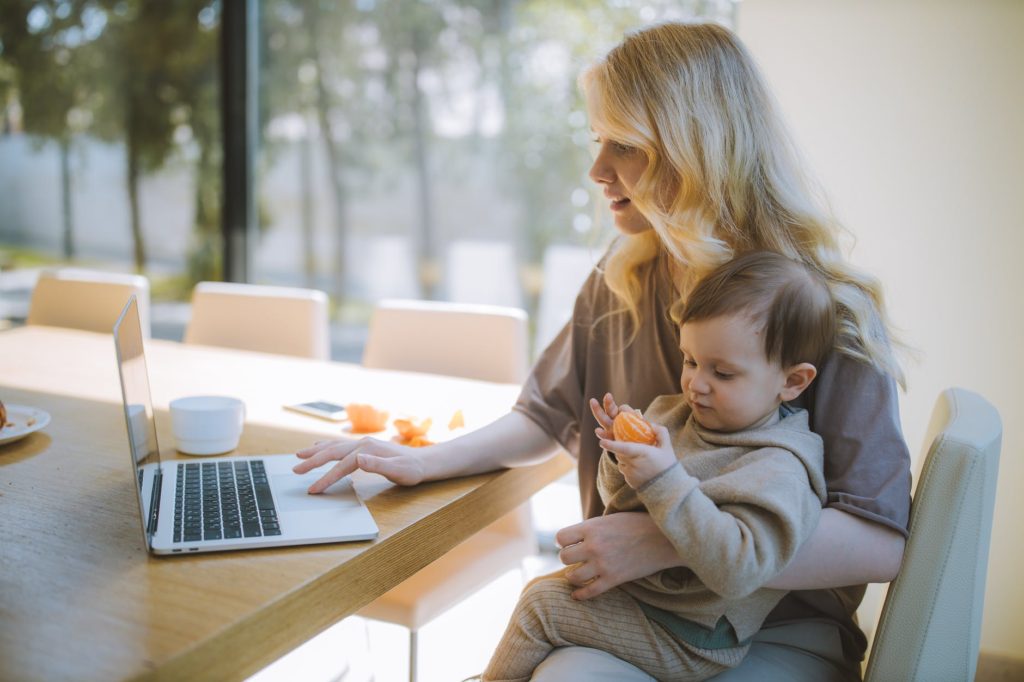 Various Other Home Swap Programs Are Available in DFW
A variety of home swap programs are available in DFW (although availability can depend on zip code). These programs provide YOU with cash to go and purchase a new home using a guaranteed offer, and once you close on your new home, they will allow you to move into the new home and start preparing your old house for sale
They work to allow you to purchase your new home first and move your family and possessions to the new home
In most cases, these home swap programs will allow you to avoid having a double-mortgage while you are waiting for your old house to sell
Some of those programs will allow you to make repairs and updgrades to your old home with no upfront cost to you (you will pay for those upgrades at closing on your old house) – ask me for details
You will have several months to complete your repairs and upgrades and sell your old house
Once you sell your old house, you will pay the home swap program from the proceeds of the sale of your old house
All of those programs aim to minimize the stress, inconvenience, and financial burdens associated with selling one house while purchasing another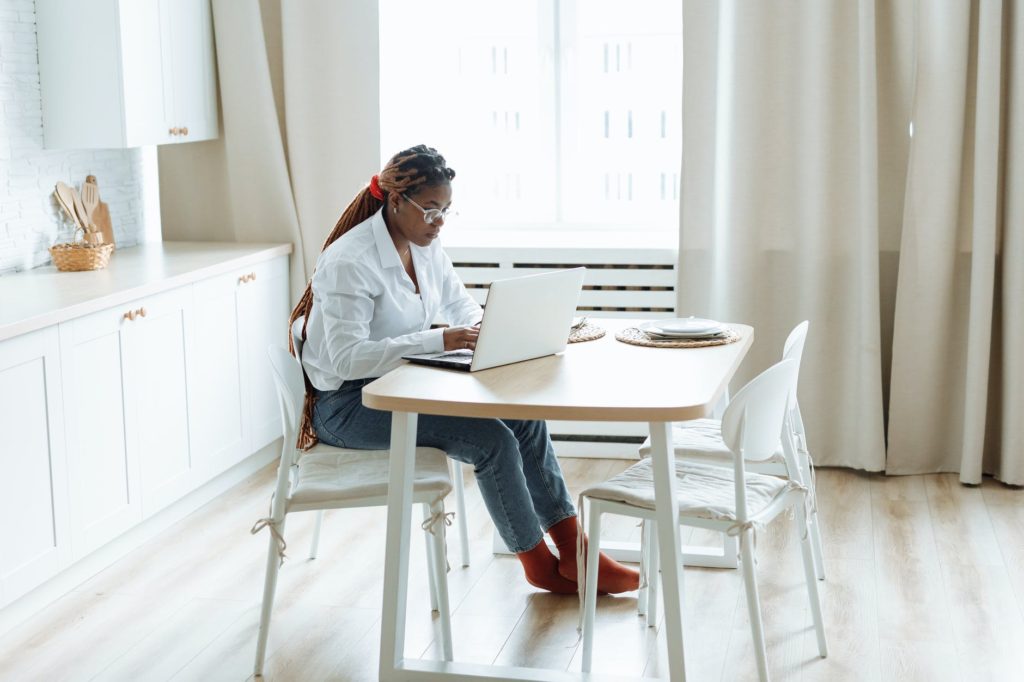 WANT TO DISCUSS WHICH HOME SWAP PROGRAM IS BEST FOR YOUR NEEDS?
CALL ELENA (469) 371 4961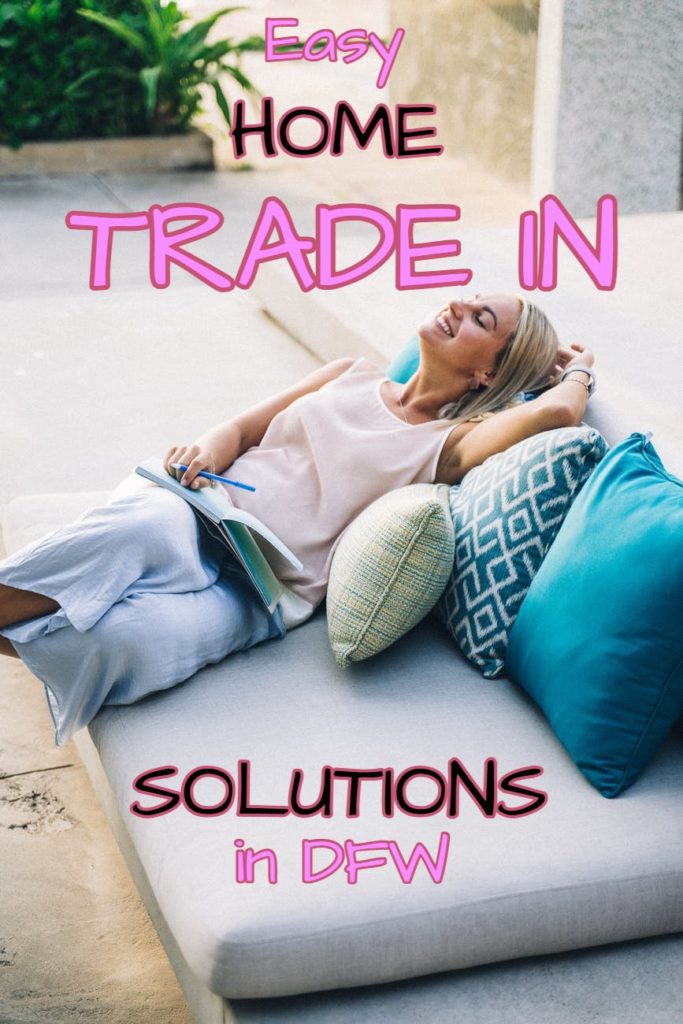 ---
Preparing to sell?
Ask for a free copy of One… Two… Three… SOLD!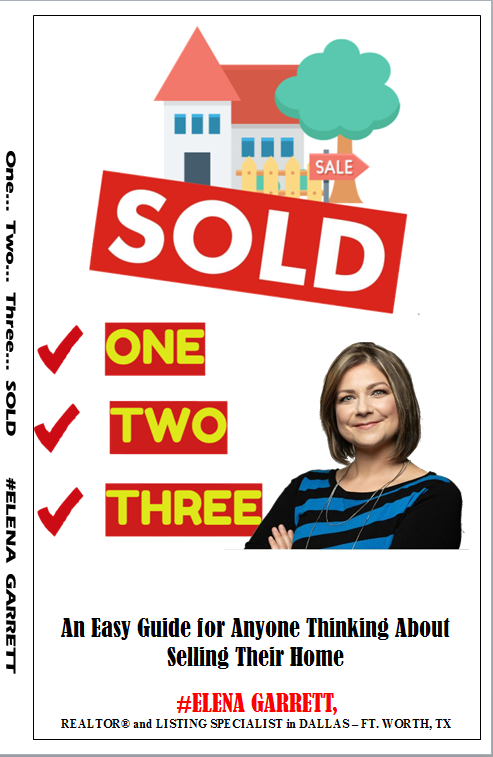 One… Two… Three…. SOLD is a guide for both first-time and experienced home sellers. It touches on many practical topics such as preparing your home for sale or selling the house as is, the iBuyer programs that might make offers on your homes, understanding how not to under-appraise, and many other topics that could affect the success of the sale.
Ask me for a free copy today!
---
Help me to share the message!