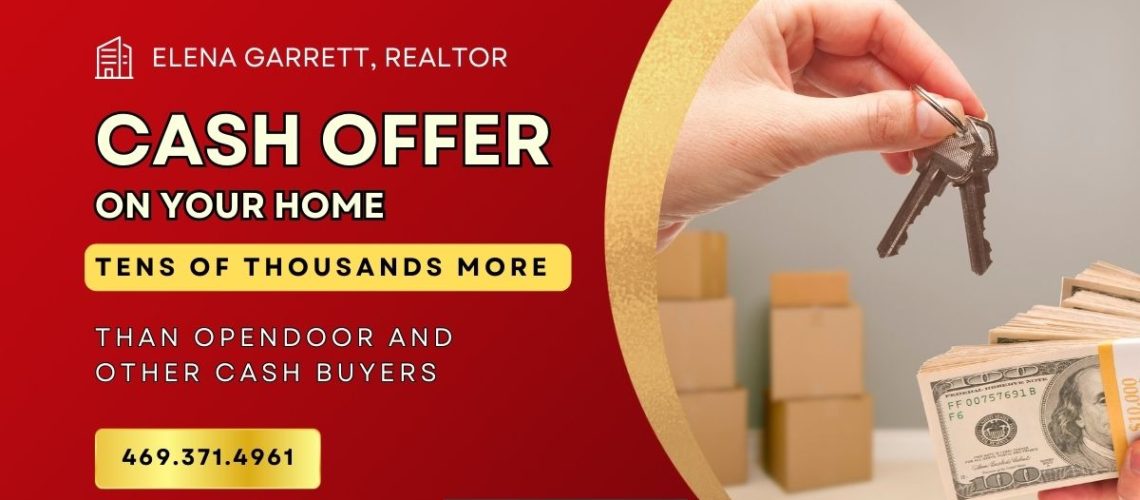 A Stress-Free Home Sale: Get Your Guaranteed Cash Offer Today!
Help me to share the message!
by Elena Garrett, Realtor and 72SOLD Area Director – October 1, 2023
Are you a homeowner considering selling your property this Fall? We understand the uncertainties and challenges that come with the real estate market, especially during the holiday season just around the corner.
But we have fantastic news that can transform your selling experience!
🌟 The Importance of Guaranteed Cash
As it often happens during the Fall and Winter months, many homes sit unsold for weeks and months on end, with sparse showings. Worse yet, many home sellers wait for weeks and months to go under contract – only to find out that the buyer was no able to obtain financing due to increase in interest rates! Imagine the sellers' stress and frustration during this process!
But what if you need to move quickly and cannot wait for the Spring and Summer months to sell?
Imagine having complete peace of mind, knowing that you will receive cash from the sale and be able to move your household on a guaranteed schedule – any schedule that works best for you?
🍂 Fall Realities: Fewer Buyers, High Interest Rates
Fall can be a challenging time to sell. Why? The reasons are abound. From high holiday-related expenses affecting the buyers cash flow, to limited daylight, to reduced curb appeal, to a more limited buyer pool (as most parents prefer to spend time at home getting their families ready for the holidays) – the reasons are many. But whatever are the reasons, historically, home prices fall during the Fall and Winter seasons in Texas, while the wait time to obtain a good offer increases significantly compared to the Spring and Summer months.
💰 The Ideal Solution
Our guaranteed cash offer presents the ideal solution for sellers on a tight timeline. Say goodbye to the traditional hassles of showing, cleaning, staging, and decluttering your home. You can pack at your convenience, without disruptions to your family's lifestyle.
But the best part? You are in for a DOUBLE-WIN!
As we partner with many companies that provide guaranteed cash offers to home sellers, we are able to secure cash offers that are significantly higher ($50k, $100k, and sometimes even higher) than cash offers from typical iBuyers and investment companies such as OpenDoor, OfferPad, Orchard, and many others.
So, not only will you receive your cash on time, but you will also end up with more money in your pocket!
📝 Take the First Step
Don't wait for uncertainty to dictate your selling experience. Take control today by filling out our form to receive a high cash offer for your home. With us, you'll not only sell your home stress-free but also secure the best value in the market. And after receiving your cash offer you decide to go forward with the sale to non-cash buyers, make sure to take a look at the 72SOLD program that is famous for selling most homes at highest market prices in only 8 days!
Whatever is your choice, we are here to help you with your move every step of the way!
---
72sold advertising opportunities blog buy4cash cash offers dfw housing market update financial fitness for buyers for homeowners for investors for renters for sellers holidays houses industry news itin knowledge articles legal and financial market updates monthly updates mortgage owner financed houses rent-to-own seller financed houses selling as-is stats stats and trends taxes tips and tricks videos videos for home buyers videos for investors videos for sellers
Help me to share the message!