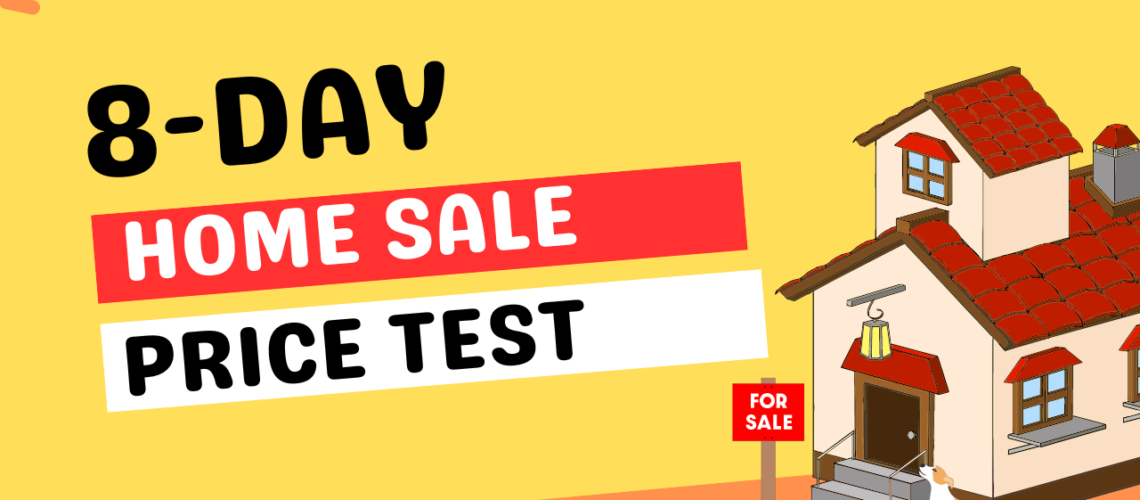 8-Day Home Sale Price Test
Help me to share the message!
How to tell whether 2023 would be a good time to sell your home?
Want to move but worried about the market? Not sure whether to move now or to wait?
Perform an 8-Day Sale Price Test – FREE
The 8-Day Sale Price Test is designed to test a specific price on your home for 8 days in May-June to determine the HIGHEST price your home would receive if placed for sale and to see what options you might have for getting a lower interest rate than the banks currently offer.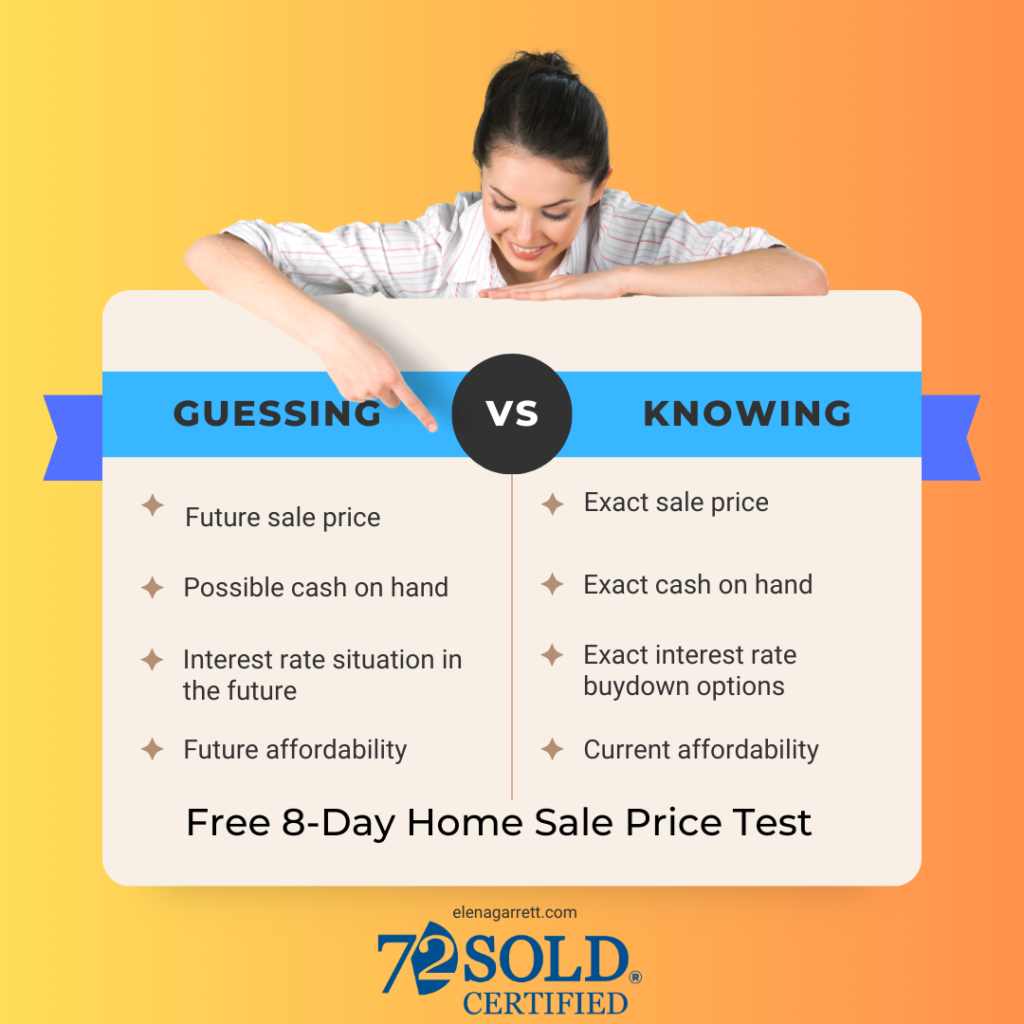 These 8 days will be used to: determine the highest sale price the current home can achieve in 2023, determine the cash left to purchase another property, review the options for getting a low-interest-rate loan, identify what homes are available in the target price range, and review any logistics that may need to be addressed during the sale/purchase/move.
After the 8-Day testing period, you can decide whether the price your home would get is high enough and whether the interest rate you could get would be low enough to proceed with the sale in the summer of 2023.
There is no cost to perform the test, and no obligation to sell the home if you do not like the price you are projected to receive.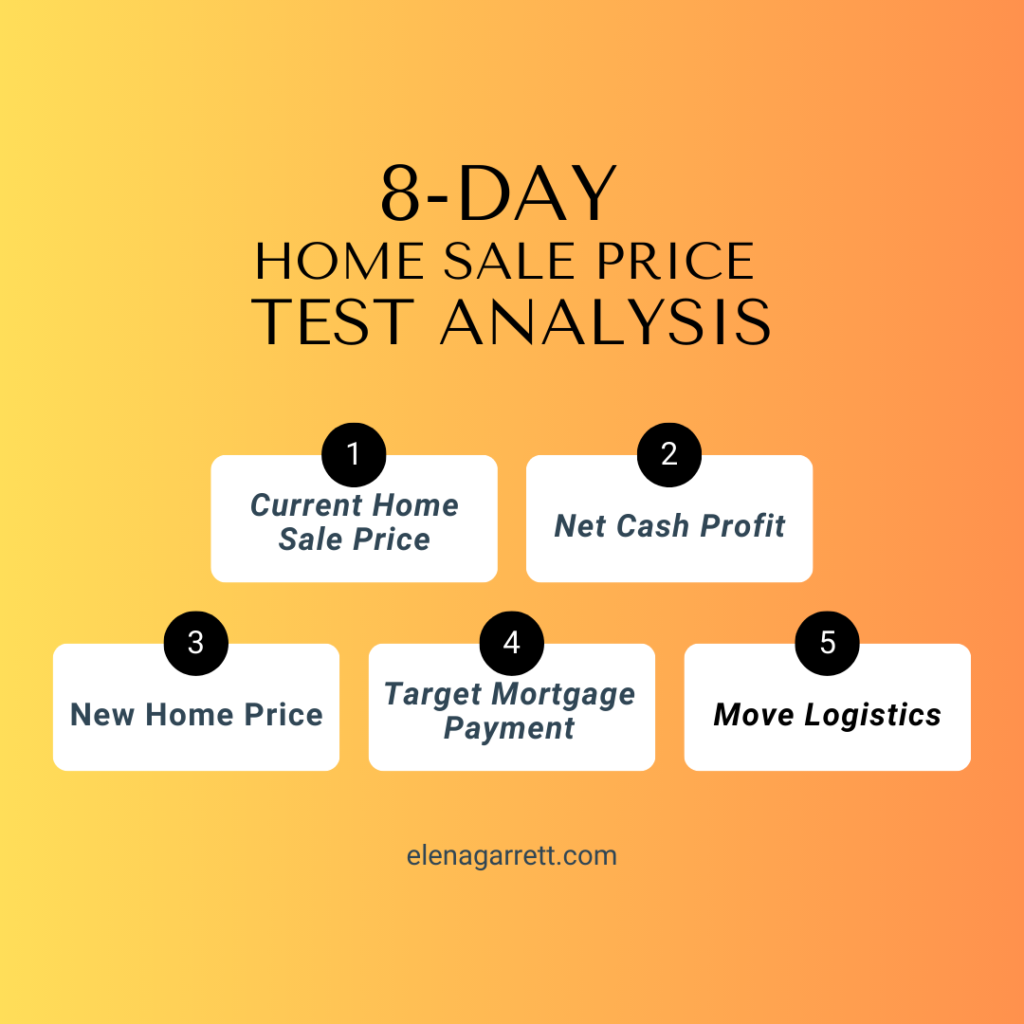 Call for details! (469) 371 4961
#RealEstate #HomeSelling #72SOLD #DallasFortWorth #PropertySales #HigherSalePrices #RealEstateMarket #EmpoweredSellers #ChallengingMarket #ExtraordinaryOutcomes #Homeowners #MoreCash4YourHome #GameChanger #SellSmart #NorthTexas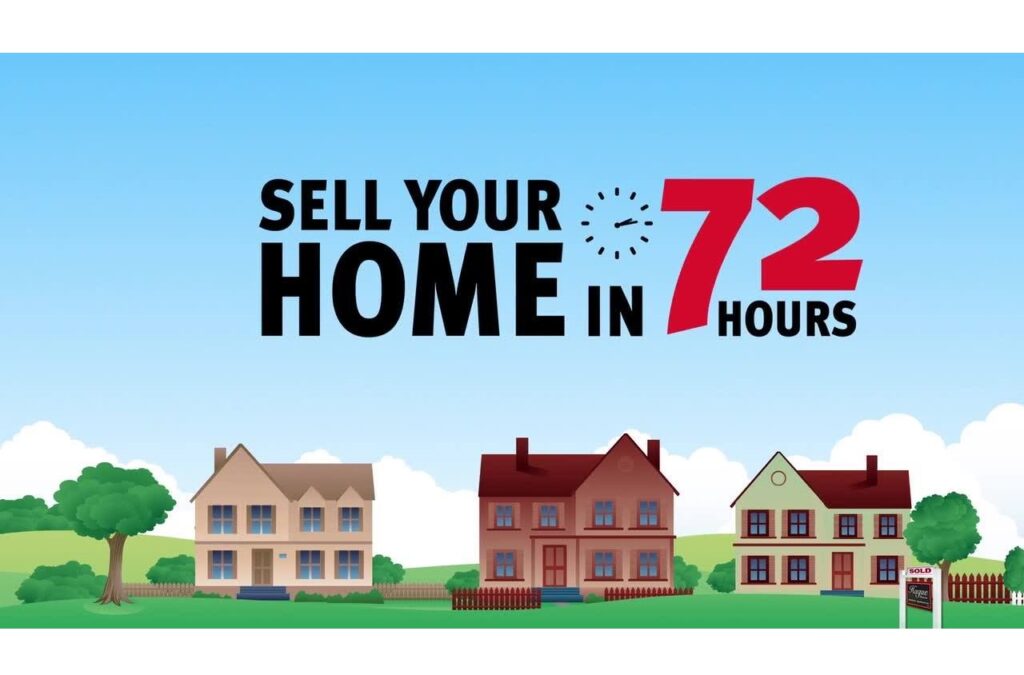 ---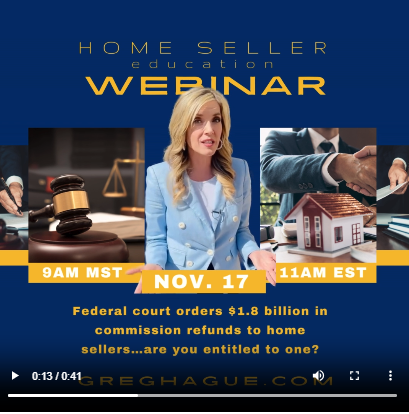 The Realtor's commissions lawsuit is truly a groundbreaking development for all homeowners and home sellers in the United States. If you have sold a home in the past or plan to do it in the future, you may want to know how it affects your home sale and if you might be eligible for a refund of commissions paid in the past.
Greg Hague, the owner of 72SOLD and an attorney licensed to practice in 2 states, will break down the legal language, explain the lawsuit in simple terms, and answer questions live from the home sellers across the county
Latest blog posts
72sold advertising opportunities blog buy4cash cash offers dfw housing market update financial fitness for buyers for homeowners for investors for renters for sellers holidays houses industry news itin knowledge articles legal and financial market updates monthly updates mortgage owner financed houses rent-to-own seller financed houses selling as-is stats stats and trends taxes tips and tricks videos videos for home buyers videos for investors videos for sellers
Help me to share the message!