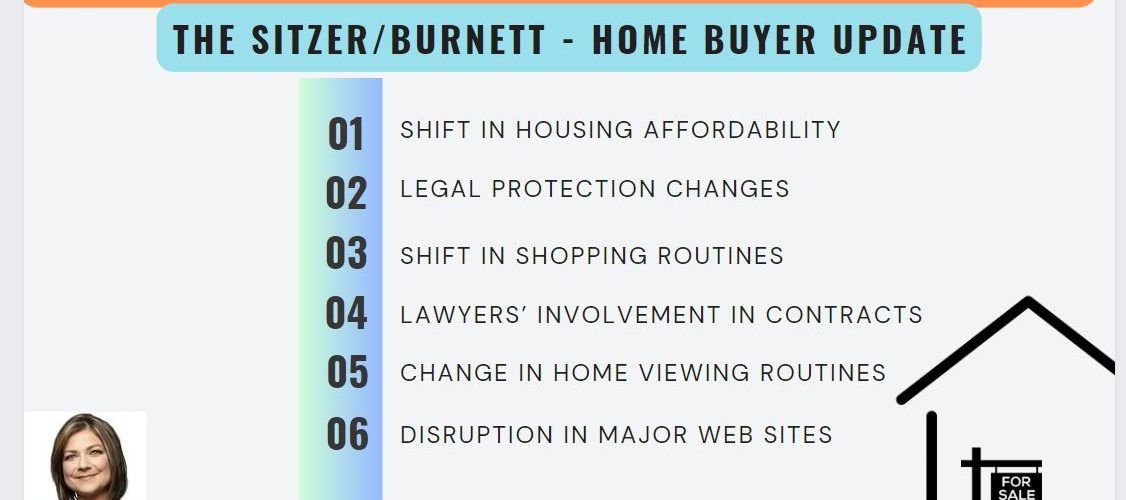 Realtor Commission Lawsuit and What it Means for Home Buyers and Seller (Sitzer-Burnett Lawsuit)
Elena Garrett, Nov 2, 2023
Are you ready for a real estate shake-up? Hold on tight because the game is changing, and it's hitting home buyers and sellers where it hurts the most – their wallets!
Get this: a legal bombshell called the Sitzer-Burnett lawsuit just dropped right before the Thanksgiving holidays, and it's turning the real estate world upside down.
The jist of the court case
In the past, homebuyers enjoyed the benefits of free representation and unlimited support from buyer's agents. The process of purchasing a home was structured around the cooperation of the Buyer's Legal Representative (Buyer Agent) and the Seller's Legal Representative (Seller Agent), both of which helped navigate the legal and procedural complexities of real estate transactions and paperwork to their respective clients.
Those two agents had extensive training in real estate contracts and processes. They wrote contracts, negotiated addendums, managed inspections and option periods, communicated with the title companies and lenders, made sure that the contract provisions were enforced, and so on. Their respective clients just followed their advice (in most cases).
Historically, the Buyer Representative (Buyer Agent) commission was not a cost directly borne by the buyer, as it was covered by the seller – which means that the Buyers enjoyed the services of their Agent for free! The Sitzer-Burnett lawsuit claimed that the Sellers should not pay for the Buyer's Representatives' services – and the jury in the case agreed.
The outcome of this lawsuit potentially changing the rules of the entire home buying game. With the Buyer Representative no longer being a part of the process, it is not clear how the buyers will navigate the complexities (and the increased costs) of the home buying process. And although it looks like a total win for the home sellers, the many new legal wrinkles in the real estate transaction could have potentially far-reaching consequences.
Here is where the lawsuit stands as of November 2, 2023
---
What are the implications of this court case?
Here are some key implications for home buyers:
Increased Buyer Costs: If the lawsuit's findings are upheld, homebuyers could find themselves responsible for paying their buyer's agent's commission. This additional expense adds to the already substantial financial burden of buying a home, which includes down payments, closing costs, inspections, surveys, and appraisals.
Reduced Legal Protections: Buyer's agents have traditionally been advocates for their clients, ensuring that legal protections are upheld throughout the homebuying process. Without representation, buyers may not fully understand or exercise their rights, potentially leaving them vulnerable to disputes and contract issues.
Changes in Viewing and Shopping Routines: Homebuyers who have relied on buyer's agents for property showings and contract negotiation may face logistical challenges in scheduling viewings and navigating the complexities of real estate contracts on their own.
Involvement of Lawyers: Buyers who choose to forgo buyer's agents may need to hire lawyers to draft contracts and negotiate on their behalf. This could lead to increased costs, as lawyers typically charge for their services, and multiple contracts may need to be drafted and revised.
Disruption in Real Estate Websites: Real estate websites like Zillow, which currently offer free access to property listings and information, may transition to paid services as real estate agents' financial models evolve.
---
Key implications for home sellers include:
Shift in Housing Affordability: Over the past years, we have witnessed increasing interest rates and changes in lending rules affecting buyers' debt-to-income ratios. This has led to many potential homebuyers feeling financially stretched and hesitant to make a purchase. The Sitzer-Burnett trial introduces another financial hurdle by potentially requiring buyers to pay substantial real estate fees, further impacting their ability to afford homes.
Uncertainty in Housing Prices: The outcome of this trial may have an initial negative impact on housing prices. While it's challenging to predict the extent of the effect, we have observed that significant shifts in market dynamics, such as interest rate changes, can lead to fluctuations in housing prices. Home sellers should remain vigilant and adjust their pricing strategies accordingly.
Shift in Buyer Expectations: Buyers have traditionally relied on buyer agents to guide them through the home buying process, from property viewings to negotiations and inspections. With the potential absence of buyer agents, buyers may face challenges in navigating the complex process of purchasing a home. This shift in expectations could lead to uncertainties and slower transactions.
Legal Implications and Increased Involvement of Lawyers: In the absence of buyer agents, buyers may seek legal advice to help them draft contracts and navigate the legal aspects of real estate transactions. This increased involvement of lawyers could lead to more legal disputes, potentially resulting in higher costs and longer timelines for closing deals.
Changes to Property Viewings and Security Concerns: Property viewings may become more complex, with the absence of buyer agents to supervise them. Sellers may need to implement new security measures to ensure that unaccompanied buyers do not damage or steal belongings. Vacant homes could be particularly vulnerable to these challenges.
Disruption of Major Real Estate Websites: Many popular real estate websites, such as Zillow and Redfin, rely on funding from real estate agents to operate effectively. If buyer agents are no longer involved in transactions, it could disrupt the revenue model of these platforms, potentially affecting their operations.
Impact on Multiple Listing Service (MLS) Companies: MLS companies, which play a crucial role in disseminating property information, may also be impacted by changes resulting from the Sitzer-Burnett trial. Financial challenges and potential lawsuits against MLS companies could affect their ability to provide services to real estate professionals.
Contracts Falling Through: With the absence of buyer agents facilitating smooth negotiations, there may be an increased risk of contracts falling through. Buyers may find it more challenging to navigate obstacles in the buying process without professional guidance.
Changes to Real Estate Rules and Regulations: The current legal landscape for real estate transactions is likely to evolve as a result of these changes. New rules and regulations may need to be established to address the absence of buyer agents and the implications of the Sitzer-Burnett trial.
Impact on your plans
Whether you are buying or selling a home, it's crucial to stay informed about these developments and consider your options carefully. If you're planning to enter the real estate market in the near future, you may want to explore your options and, if feasible, expedite your homebuying or selling process before these changes take full effect.
Importance of staying updated
The coming months may see legal battles and disruptions in the real estate industry, so being proactive could save you time, money, and potential headaches down the road. We will continue to provide updates on the Sitzer-Burnett lawsuit and its implications for both buyers and sellers.
If you have any questions, concerns, or would like to receive specific updates, please feel free to reach out. Your journey in the real estate market may soon encounter new challenges, but with the right knowledge and preparation, you can navigate these changes successfully.
---