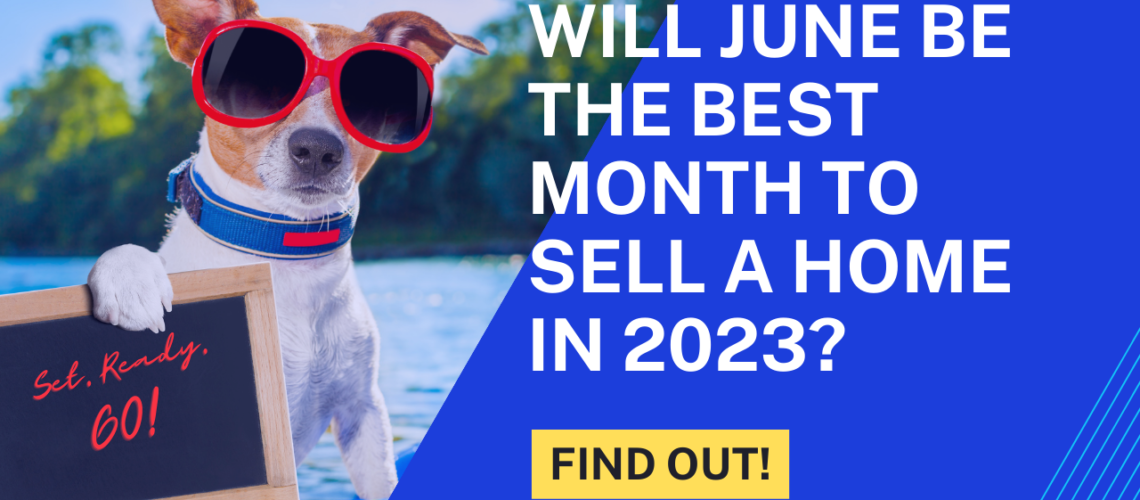 Will June Be The Best Month To Sell a Home in 2023?
June 10, 2023 by Elena Garrett
Many people believe that the best time to sell a home is… well… whatever time they find convenient. But nothing could be further from the truth.
---
Aiming for convenience does not always equals best results profit-wise. An average middle-range priced home may receive as much as $60,000 more from the sale in May compared to a sale in October in the DFW market.
That is because the prices on homes are not static throughout the year. They are highly cyclical, and each year the DFW home market goes through at least 3-4 different "highs" and "lows" in the home price cycle. Prices depend on the the interest rates (the affordability of home loans), plus the amount of competition (other similar homes being sold at the same time) and the number of home shoppers who are willing and able to move immediately. Both of those factors, it turns out, are highly seasonal and are driven often by the buyers' kid's school schedules, holiday and vacation considerations, and weather. Given a choice, most people prefer to home shop during Spring and Summer, when the weather is pleasant, than during colder and rainier seasons.
As you can see from the graph below, there this a distinct yearly pattern in the DFW home prices that typically repeats each year.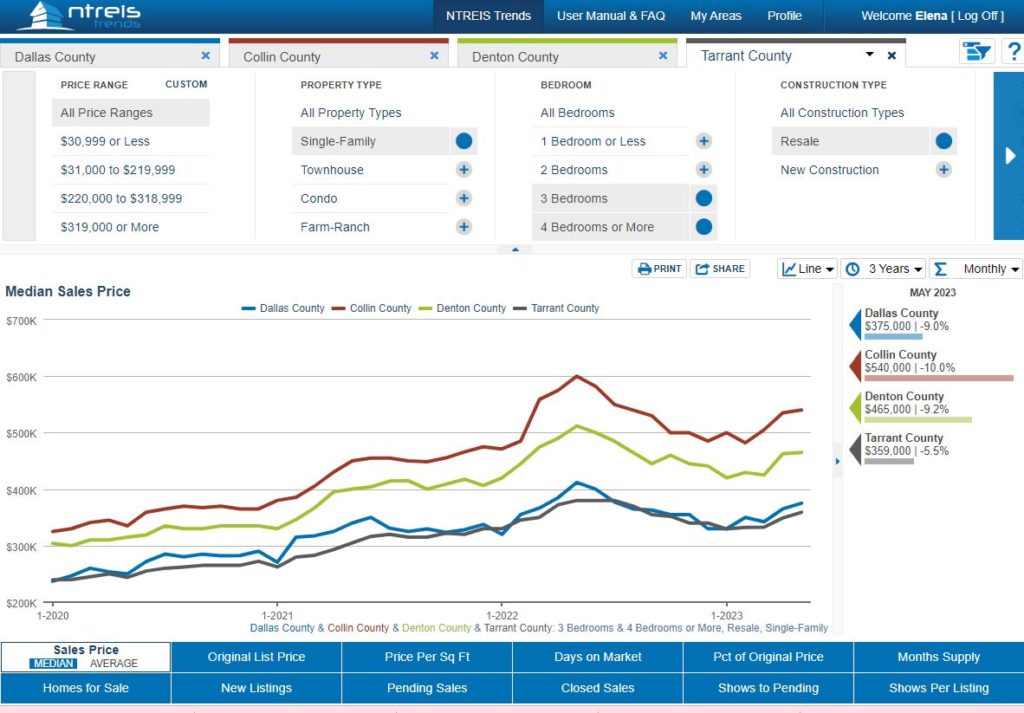 ---
Those DFW homeowners thinking about moving in 2023 are advised to not to wait till July to start selling their homes. Why?
Historical patterns. Statistically, May and June are more likely to bring highest sale prices than any other month of a year. See examples of this cyclical price fluctuation demonstrated here.
Summer vacations are distracting the buyers. Many parents were waiting for the school to be out to start shopping for a new home. They want to finish their shopping by mid-June and then take the family on a vacation before the Summer is over.
Pre-school preparations. Most parents have a lot of work to do preparing to enroll their kids into a new school. It is important for them to be completely settled in and situation in the new home PRIOR to the end of the enrollment period for their kids' new school. That means that, if it takes an average of 30 days to close on a house, the parents want to be be under contract on their new home BEFORE the end of June in order to have the July for closing, moving, and starting the school enrollment paperwork.
The "rush" of home shoppers is quickly over. The most motivated, disciplined, and qualified buyers are likely to be shopping in May and June in largest numbers. After June and especially July the number of those highly motivated and disciplined buyers will drop dramatically. By August, the majority of parents who were shopping for homes have either already bought a house or decided to stay where they were and postponed moving for another year. They are not likely to continue to shop past August once the kids have started homework, sports, etc.
Less peer pressure after June/July. People who shop for homes past the start of the school year are less likely to have school-aged kids, and, therefore, they are less likely to be forced to go into bidding wars on a house during the summer. They feel comfortable waiting weeks and months to finish their home shopping. That means that they are less likely to make aggressive price offers, and may take a long time to select a home.
---
For all those reasons, home owners who are thinking about selling in 2023 are advised to make the most out of the month of June, even if their house is not perfectly ready for the sale, for example. An imperfect home sold in June may get the same price, or even more, than a more updated, decluttered home sold in September or October. See statistics for 4 years worth of sales to the difference in prices by month.
Want to move but have concerns? Connect to discuss:
The 3 ways to get a MUCH lower interest rate that the banks are currently offering, and how each of those approaches could help you to reduce your monthly payment
Finding a home that would fit within a specific monthly payment budget
Finding solutions to make the tedious move logistics easier for your family
Selling your home at the top of the market but staying in your home as a renter for a while after the sale
---
---
72sold advertising opportunities blog buy4cash cash offers dfw housing market update financial fitness for buyers for homeowners for investors for renters for sellers holidays houses itin knowledge articles legal and financial market updates monthly updates mortgage owner financed houses rent-to-own seller financed houses selling as-is stats stats and trends taxes tips and tricks