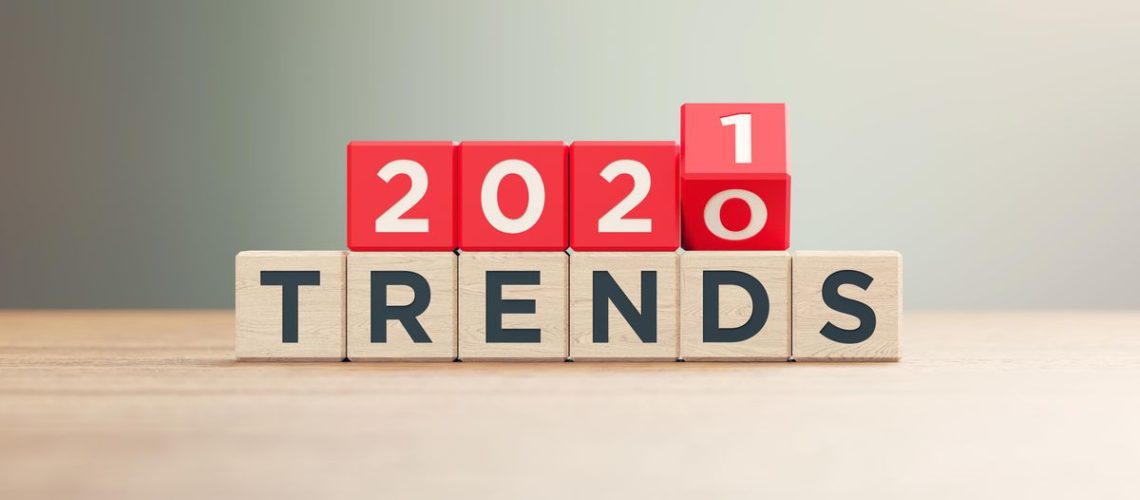 Impact of COVID on the 2020 housing market in DFW
Help me to share the message!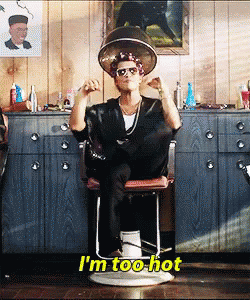 Since the COVID epidemic started in April-March of 2020, most analysts were predicting dire scenarios for the real estate market. The overall expectation was the home prices would crash and foreclosures would soar due to high rates of unemployment and economic uncertainty.
A large number of investors and a lot of cautious buyers put their buying decisions on hold in order to wait for the inevitable crash in prices, so they could pick great houses at very low prices.
HOW DID THEIR BET PAY OFF?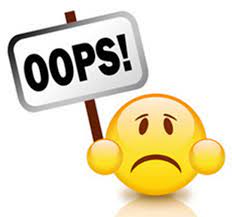 Surprise!!! It did not pay off at all. Instead of crashing and burning, the 2020 DFW real estate market generated nothing short of a fast-forming bubble in the midst of a storm, where herds of buyers who were escaping the crowded apartment buildings, rioting downtowns, or burning coastal states descended on the DFW suburbs just to find a rapidly diminishing supply of houses and escalating price wars.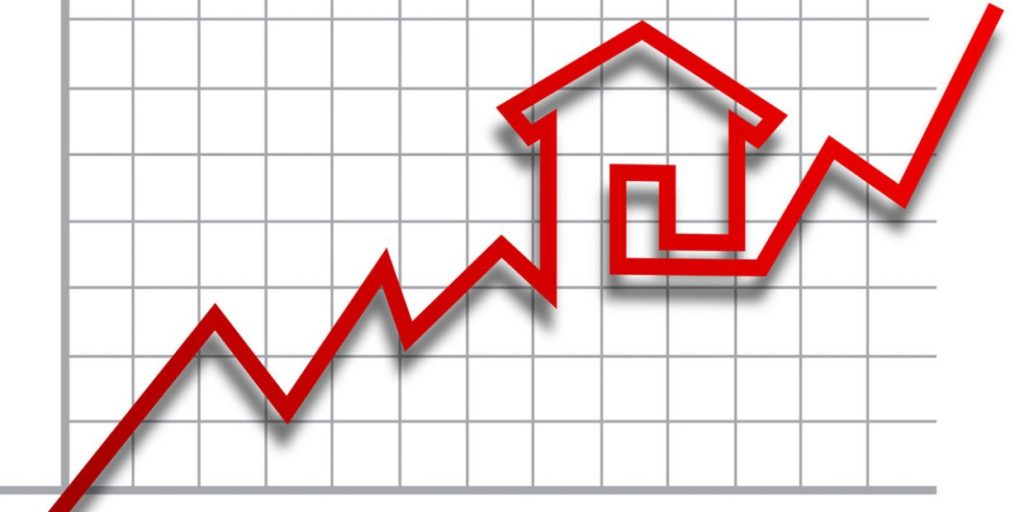 At the same time, tens of thousands of economically-hurt DFW homeowners were filing for forbearance on their FHA loans to avoid foreclosure, and staying in their houses rather than selling the houses. That means that a lot of houses that would normally go up for sale were held back by the homeowners. The inventory of houses available for sale plummeted even further, spiking the home prices and leading to what I call the 2020 DFW Real Estate Covid Boom.
The bidding wars of 2020: a personal story. In one of my transactions in November of 2020, my buyers were competing against 46 other offers on an average-looking, 1990s built 3/2, with owners expecting nothing short of $10,000 over the asking price. The house was on the market for 3 days before going under contract.
---
LOOKING AT THE UNBIASED NUMBERS ACROSS THE DFW
If you look at the data below, you can see how the Covid Real Estate Boom formed in the 4 largest counties in DFW: Dallas, Collin, Denton, and Tarrant.
Plummeting inventory
In December 2020, the number of houses available for sale was DOWN between 46% (Dallas County) and 68.6% (Collin County) compared to December 2019. Tarrant County inventory was down 58% and Denton County was down 60.8%.
This was definitely a sellers market, ya'll!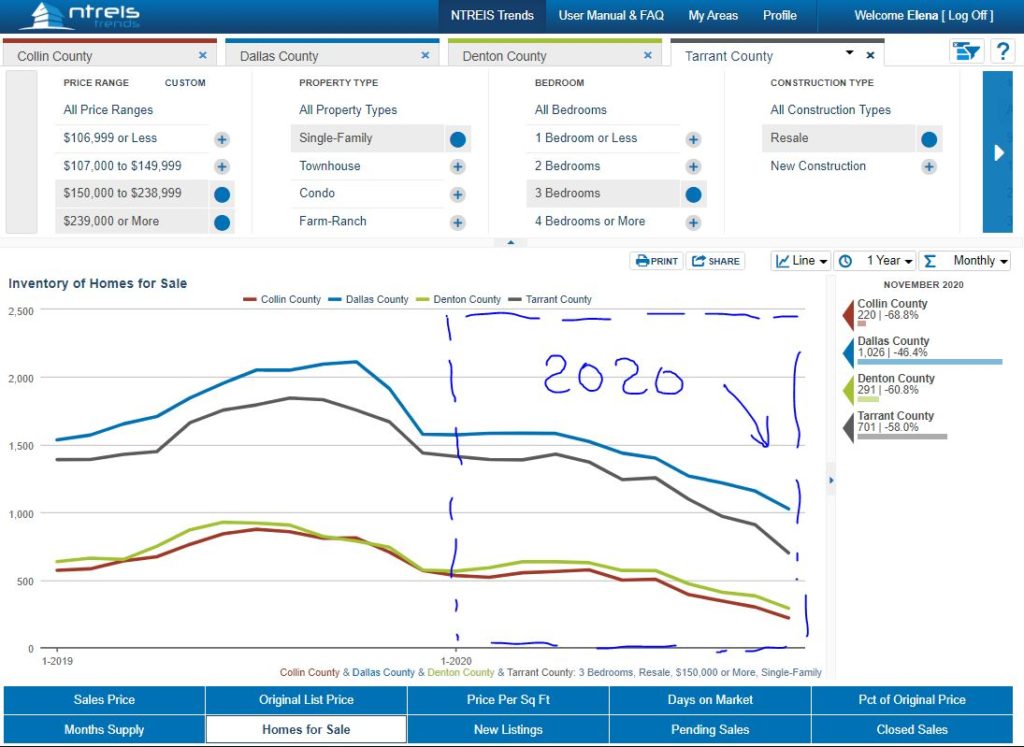 ---
Days on market
In December 2020, the median number of days the house was on the market before going under contract was DOWN between 55.6% (Tarrant County) and 82% (Collin County) compared to December 2019. Dallas County inventory was down 57% and Denton County was down 70%.
In my personal experience, most remodeled or good-looking houses under $250,000 were on the market for 2-5 business days before going under contract. I advised my buyers to do what it takes to make sure to see the house on day 1 when it appeared on the market, otherwise, I could not guarantee that the house would be still available by the next morning.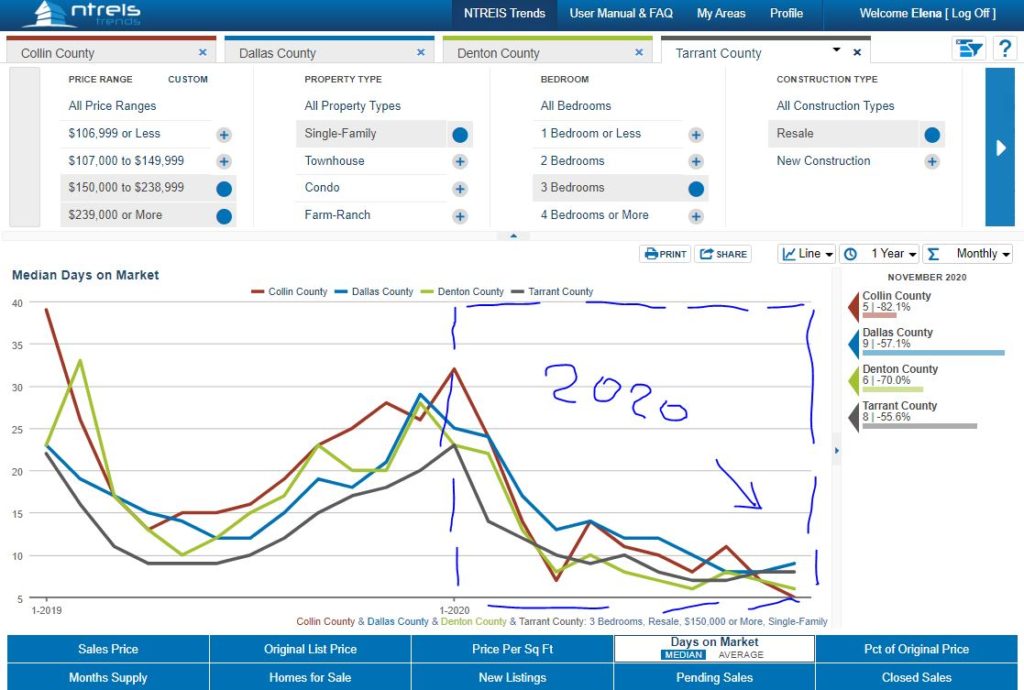 ---
Price Per Sq Foot
With the inventory disappearing faster and faster from the market, the buyers in September-December 2020 found themselves in severe competition for houses, resulting in aggressive price wars. As a result, the price per sq foot started to push up faster than we would expect during this usually quiet pre-holiday season.
Prices per sq foot went UP 6.9% for Denton County (median $155/sqft), 8.2% for Collin County (median $158/sqft), 9.3% for Tarrant County ($141/sqft) and 11.6% for Dallas County ($154/sqft) as compared to December 2019.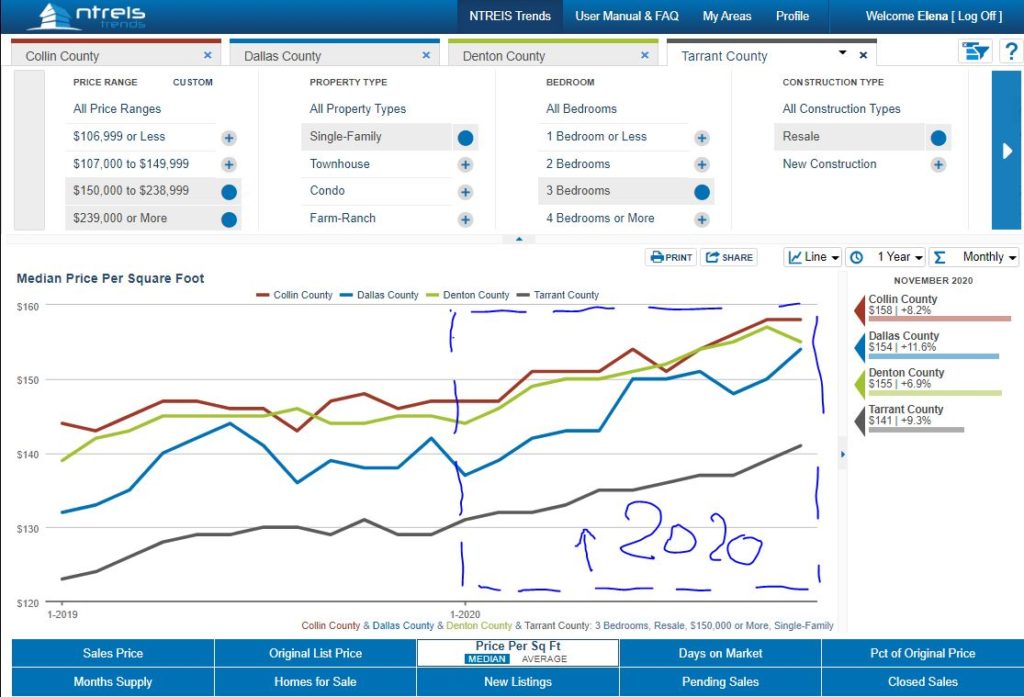 ---
Prices of homes
As a result of all of the conditions described above, home prices in DFW in 2020 INCREASED across the board, with the highest increases in Collin County (a 15.4% increase up to a $300,000 price of a typical 3/2 house), followed by Dallas County (a 8.7% increase up to $250,000), Denton County (a 7.5% increase up to $275,00), and Tarrant County (a 6.8% increase up to $235,000).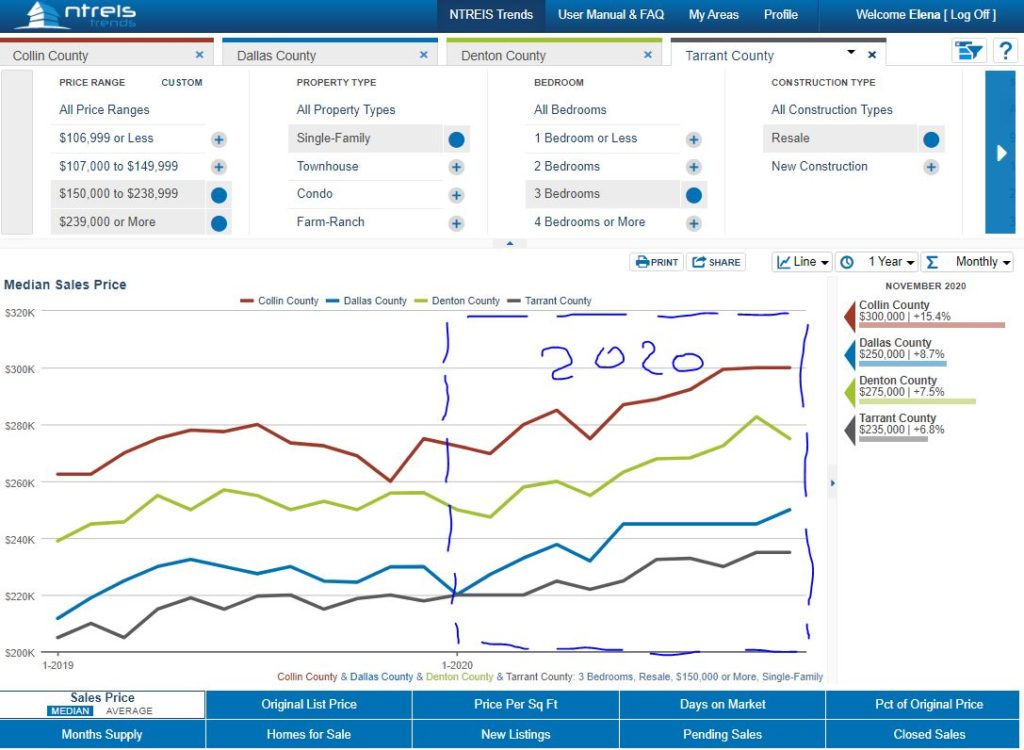 ---
2021 IS SETTING UP TO BE AN INTERESTING YEAR
Stay tuned for more updates from #Elena, I will be posting monthly updates on the state of the DFW housing market. I personally expect a lot of turbulence in the market if the government lifts the foreclosure prohibition on FHA loans in 2021. If you were thinking about buying, I recommend getting pre-qualified for a loan in advance and then watching the news carefully to be able to take advantage of opportunities as they come along.
For those of you who would like to get access to data on houses in a specific zip code or city, drop me a line! I will be happy to send you personalized monthly updates.
Happy holidays, stay safe, and enjoy the last few days of 2020!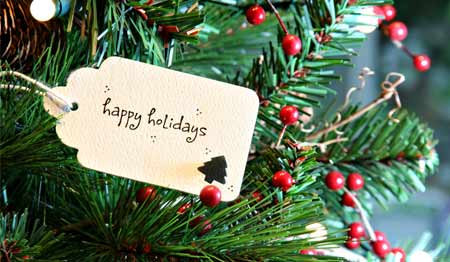 HAVE QUESTIONS ABOUT REAL ESTATE?
CALL TO CHAT WITH #ELENA!
(469) 371 4961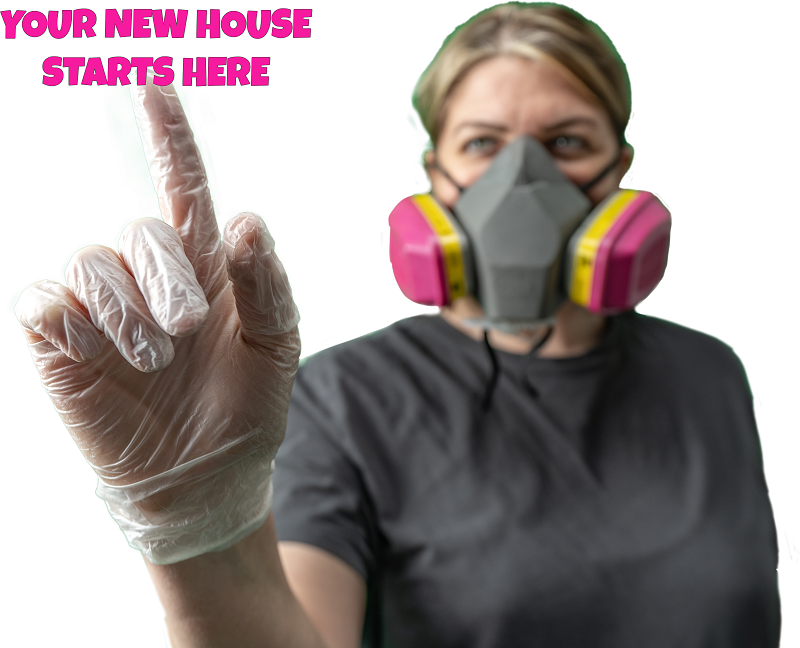 ---
MORE TOPICS
---
Help me to share the message!