Credit Score-Based House Purchase Options
Help me to share the message!
Ok, so you are tired of renting. But what should be your next step?
Should you rent-to-own? Or buy using seller financing? Or apply for a mortgage? Or keep renting? What do all those terms mean? Which one is better for you?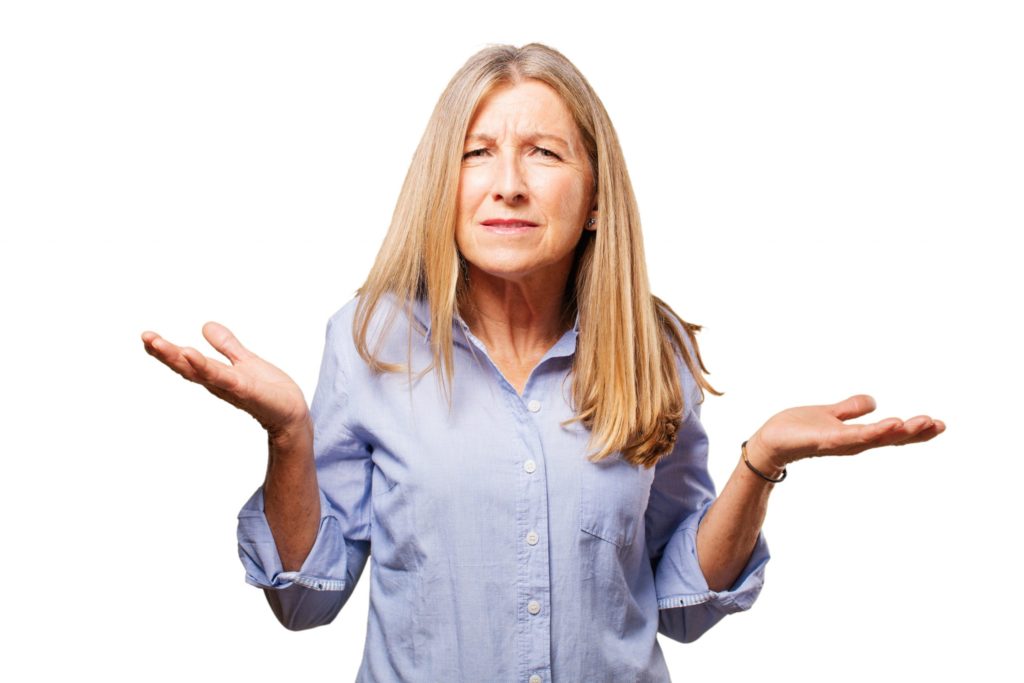 Nothing is absolute, but we can set some easy-to-understand guidelines
Your most important step is to know your credit score (I would get the service that looks at your credit score at all 3 bureaus, and calculate the average of all 3 scores).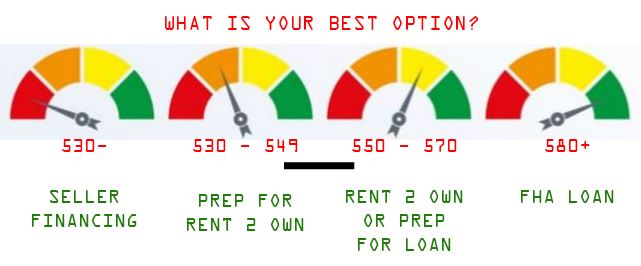 NOTE: this chart assumes that you have an SSN number. If you do not have an SSN number, visit Buying a House with ITIN for more info
---
FICO 530 or lower
At FICO 530-, your options to BUY are limited to seller financing
As of the time of this writing, if your credit score is 530 or less, you will likely need to either a) keep renting or b) consider finding enough cash to buy a house using seller financing.
So, if you are battling a bad credit history and your credit score is way, way low, consider focusing your cash on building up your savings for the down payment rather than on fighting the old creditors.

---
FICO 530-549
If you are in 530-549 range, you are in-between seller financing and rent-to-own being your best options
If you are in 530-549 range, seller financing can still be used to buy a house quickly (assuming you can find enough cash)
If cash is a problem, then I recommend continuing to rent (and staying in the same job to demonstrate job stability) while using a good portion of the cash you have available toward improving your credit score and raising it to 550 or higher.
At FICO 550 you can apply for a rent-to-own house with just 2% down payment (anywhere between $2K and $8K, depending on the cost of your desired house). The key would be to demonstrate:
a) good credit history (no evictions! no money owned to any landlords!)
b) 12 months of job stability
c) $40,000+ in annual income
d) at least $6,000 in bank account + 1st-month lease
While your credit score is in the 530-549 range, it would be a good time to settle in and focus your full attention on removing negative items from your credit, preserve the job stability, and build up a bit of cash. This way you could be ready to spring to action once your credit score reaches 550+.
See houses available via rent-to-own
See houses available with seller financing (dueno a dueno)
---
FICO 550 – 570
If you are in 530-549 range, you can now apply for a rent-to-own program
That would allow you to get into a house that you will eventually purchase, so you can stop living in someone else's properties and move into your future house.
ALTERNATIVELY, if your credit score is moving up very fast, you may consider skipping the rent-to-own process and waiting to reach 580+, at which point you could apply for a FHA loan (a traditional loan geared toward first-time home owners).
Rent-to-own is not ideal (you ARE still renting!), but it is an important step toward buying the house because:
a portion of your rent is going toward your down payment
you are not locked into 12 months rent term – you can buy the house you are "rentowning" as soon as you can qualify for a traditional mortgage
once you are qualified for the traditional mortgage, you won't need to try to outbid other buyers to buy a house of your dreams – your purchase is secured as long as the house fits the lending criteria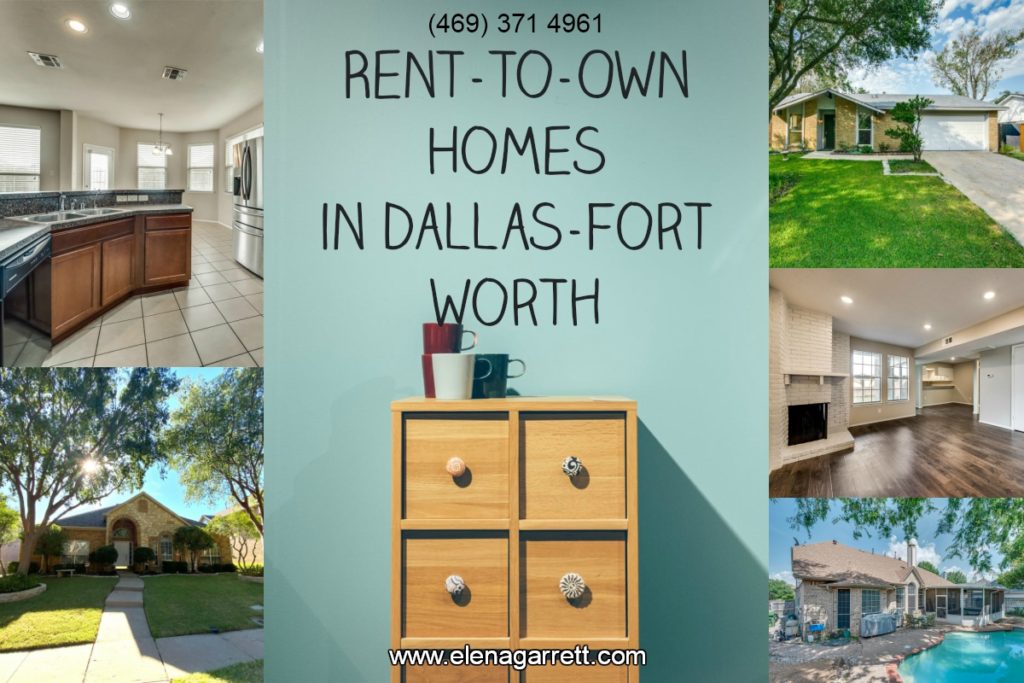 Alternatively, as I mentioned earlier, you could skip the rent-to-own process and focus on getting ready for applying for an FHA loan once your score reaches 580+. Receiving a traditional loan is more beneficial than doing a rent-to-own because you can then focus on buying ANY house on the market (within your loan limits) rather than having to buy the house you selected through the rent-to-own program.
---
FICO 580+
CONGRATULATIONS! YOU MIGHT BE QUALIFIED FOR A MORTGAGE LOAN!
With a credit score of 580+, you can now see if you could qualify for a traditional mortgage
The 550+ FICO score is only one requirement, and there are many more (such as the length of employment, how many open lines of credit you have, your debt-to-income ratio, past history of foreclosures or bankruptcies, and many other issues that might end up preventing you from receiving a quick loan approval).
If your credit is 580+ but there are some items on your credit that may take 6 months plus to clean up, consider doing the rent-to-own while waiting for the credit history to improve. This would a) force you into saving for the down payment; b) save you from going through the nerve-wracking home bidding wars once you do get your loan pre-qualification letter.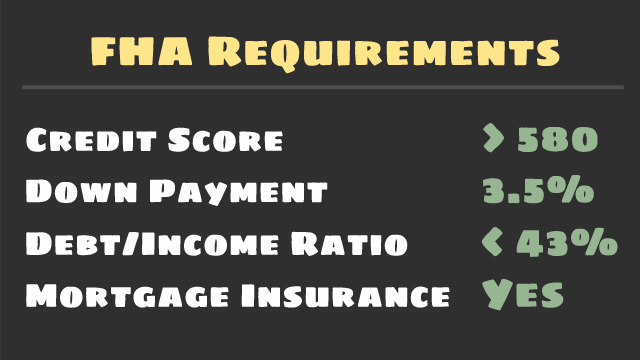 Additional loan options for various types of borrowers:
FHA loan with down payment assistance (you pay no money down) – FICO 640+
VA loan with 0% down – FICO 580+ (veterans only)
USDA loans with 0% down – FICO 640+ (homes in rural areas only)
Conventional (Fannie Mae) loans – FICO 620+
HAVE QUESTIONS?
(469) 371 4961
Help me to share the message!