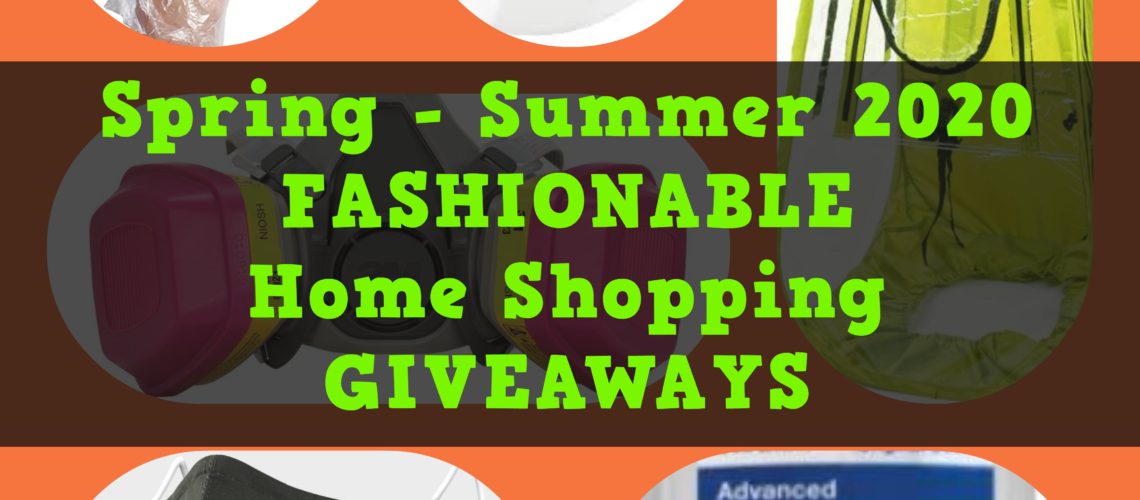 Safety giveaways from Realtor In A Pod
Help me to share the message!
#RealtorInAPod is all about supporting your freedom to choose your desired level of COVID-19 protection. Whether you want a little or a lot, I will be prepared!
I have put together a small collection of fashionable yet practical "house hunting 2020" supplies and accessories that you can ask for – at no charge to you!
As a home shopper, you love to touch, feel, and sometimes test the features and the textures of the houses you are visiting. This sharp-looking yet velvety-smooth hand blazers are just what you need to have the freedom to play with one-click starter fireplaces, check out those sliding shower doors, or measure the cabinets' dimensions!

Boxes of these disposable gloves will be made available to all clients and home visitors at no charge.

Available in a variety of colors!
Hand sanitizers are the new eu de toilette of Summer 2020! Easy-to-squeeze and easy to carry, they go where you go. Use their fresh, powerful scent to feel refreshed and rejuvenated after a long busy day of viewing houses.

Travel-size bottles of hand sanitizers will be offered at no cost to all clients and home visitors.
Designed and produced in collaboration with local artisans in Deep Ellum, Dallas, these soft, breathable, washable face masks can be your home shopping fashion statement. Available in a variety of custom prints, they can be made specifically for you to commemorate your home shopping experience. As an added bonus, these masks will help to support the local Dallas artisan community during the COVID crisis.

Free face masks (up to 5 per family) will be provided as memento gifts to all clients who sign a buyer representation contract.
These 3M reusable respirators with changeable filters may not look comfortable, but they look so cool! So hard to find, they are practically a black market item, they are designed to provide high-level protection against fumes and particles in high-hazard environments. Take unforgettable family pictures in front of your new home wearing these subtly flattering headpieces, and the memories will stay with you for years to come.

Free 3M respirators and filters (up to 3 per family) will be provided as memento gifts to all clients who sign a buyer representation contract.

All respirators are made in the USA
Go ahead and slip on a new level of modern luxury, comfort, and protection! These futuristic looking, ultra light-weight, perfectly comfortable face shields protect your eyes, and, if worn with a face mask, can provide a higher level of protection than the mask alone. Made out of a clear film, easy to clean, and made by a small manufacturer in Dexter, Minnesota, they are a must for COVID-savvy home shoppers.

Free face shields (up to 5 per family) will be provided as memento gifts to all clients who sign a buyer representation contract.
#PodGirl's personal choice of COVID-safety, these Showing Pods (otherwise known as Walking Pods) are the ultimate in 2020 home shopping fashion.

When used in conjunction with the 3M respirator, they can provide more of the full body-protection against the outside environment than any of the other safety devices presented here. Creating a tightly zipped-up full-body shield, they keep you from accidentally touching anything that you did not intend to touch with your hands, personal items, or your clothes. No need to wash your clothes or wipe down your purse after each home viewing!

Simply slip them on before the showing, take them off after, and spray them with a surface cleaner. A true design marvel, they instantly fold into a thin, flat, lightweight piece and can travel with you anywhere: to sign the documents at the title company, to work with your home inspector, or to meet your new neighbors!

Free walking pods (up to 3 per family) will be provided as memento gifts to all clients who sign a buyer representation contract.

Manufactured entirely of the lightweight plastic and nylon by a small manufacturer in Cincinnati, Ohio
Buying a house? contact me today for details on how you can design your own safety level for yourself, your family, or your home.
469-371-4961
Legal Disclaimer:
The Broker and its affiliated licensees, including ELENA GARRETT, are not medical professionals. They expressly deny any expertise with respect to advice or opinions on the topics of COVID-19 safety especially the safety of the use of masks, gloves, face shields, respirators, or Showing Pods ("Walking Pods") offered by the Licensees.
This Disclaimer Notice is an express warning to all sellers and buyers that they should not rely on any statement, comment or opinion expressed by any Licensee when making decisions regarding COVID-19 safety, including selecting this Broker and its Licensees to provide services on behalf of buyers or sellers.
It is strongly recommended that buyers and sellers consult with independent, qualified medical professionals in respect to any and all matters that require medical expertise.
Please see additional legal disclaimers here
Latest Blog Posts
Help me to share the message!