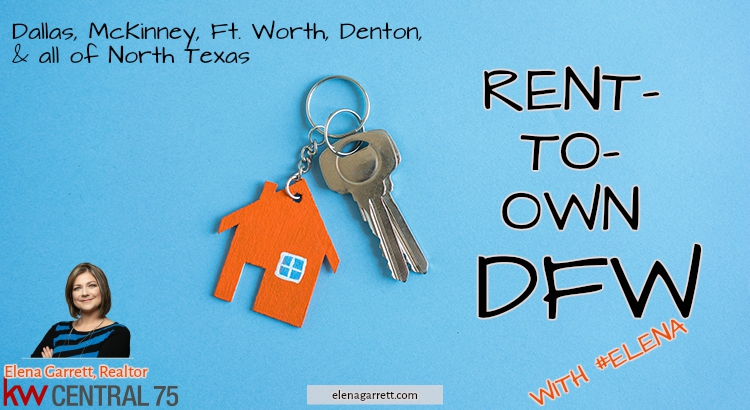 Rent-to-Own in DFW with #Elena
Help me to share the message!
Sick of renting? Looking for a lease-to-own in DFW?
I am one of the very few DFW Realtors who specialize in rent-to-own transactions. Let's work together!
Follow me on YouTube, Instagram, FaceBook, or Twitter for tips and tricks of getting into a rent-to-own in Texas!
Try #Elena's 1-2-3 Rent-to-Own! approach
Get up to $1,000 cash back when you move in!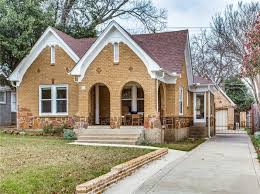 Save time:
Avoid pursuing strategies that will not work – get moved in on YOUR SCHEDULE
Avoid wasting weeks and month on FRUITLESS SEARCHES online
Save money:
Avoid rent-to-own SCAMS that could cost you tens of thousands of dollars
VERIFY that the seller can legally sell the property to you once you are ready
Avoid WASTING MONEY on rent-to-own homes that you won't be able to purchase later
Get CASH BACK from me to help you with your moving expenses!
Get professional advice:
Avoid tricky rent-to-own CONTRACTS that could leave you empty-handed!
Get referrals to lawyers who could help you fight any LEGAL ISSUES
Get referrals to vetted CREDIT repair experts who ACTUALLY help
Get referrals to lenders who SPECIALIZE in low credit scores or past credit issues
How much does my assistance cost?
In most rent-to-own situations, I GET PAID BY THE SELLER. That is ZERO out of pocket for you, but up to $1,000 cash back to you. That is up to $1,000 return on a $0 investment. Not bad!
WORK WITH A PROFESSIONAL REALTOR TO PROTECT YOU AND YOUR FAMILY FROM FINANCIALLY AND LEGALLY QUESTIONABLE DEALS
---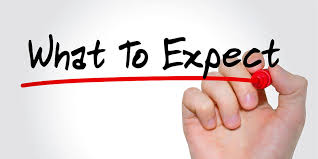 HOW DOES THIS WORK?
CLICK HERE to read the details of my Rent-to-Own Assistance Services offer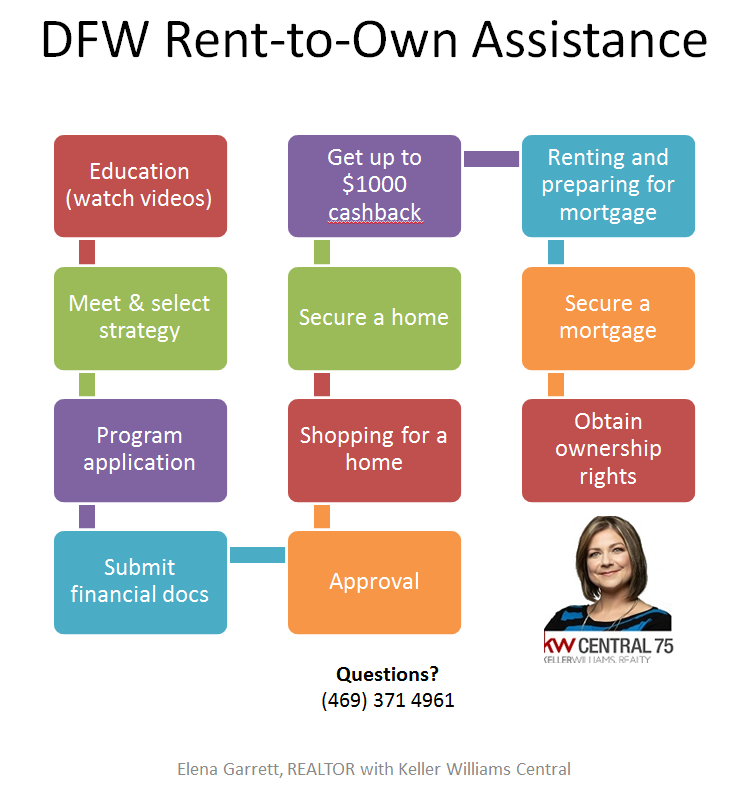 ---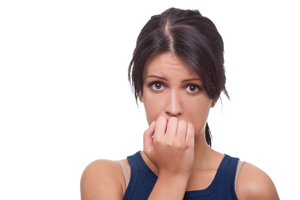 Ready to start?
Fill out this short form to get started or keep reading the offer details below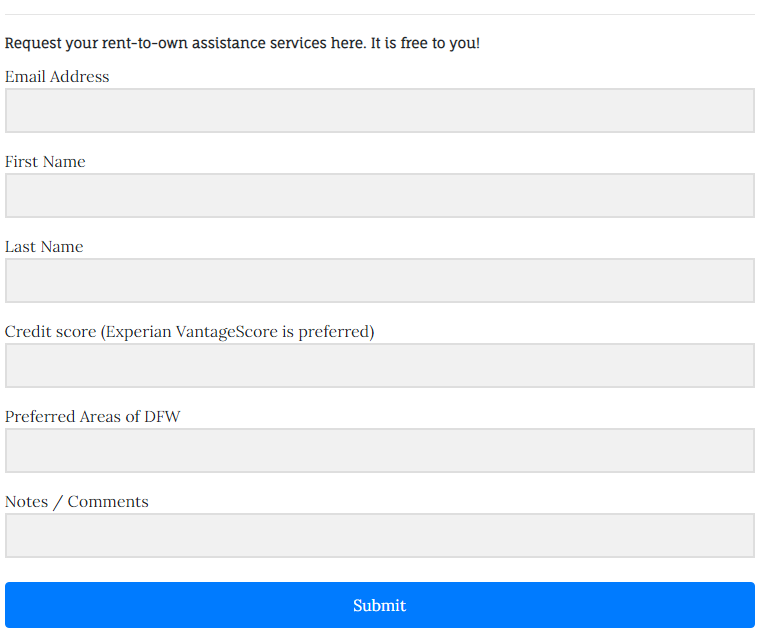 ---
Help me to share the message!