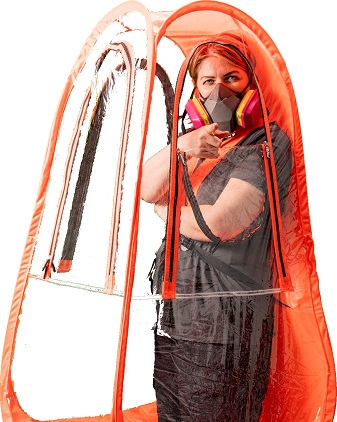 What is the Realtor in a Pod all About?
Help me to share the message!
#RealtorInAPod is about supporting the North Texas economy, supporting safety choices, and supporting COVID front line workers.
Safety Choices
Everyone's health and safety preferences are as unique as their homes. Whether you feel comfortable leaving your home to do house shopping or not, whether you feel the need for additional physical protection or not, it is your choice. On my side, I simply pledge to offer all the necessary virtual tools and physical safety devices to you if you decide to use me as a Realtor.
For those clients who would like an extra layer of protection during the home shopping process, I provide personal tents, or home shopping pods, to help them stay better isolated from others and from the environment. READ MORE HERE
You do not have to use any of the free tools and devices I offer, but they are available to you. So, if you feel that buying a new house would be a good decision for your family, you can focus on the fun part of the house-shopping process. I will make sure to make it as safe as possible for you.
North Texas Economy
North Texas economy and the housing market are very robust, but even they took a hit during the COVID epidemic. Real estate transactions support the economy by employing real estate agents, inspectors, remodeling and construction workers, banks and lending institutions, and, ultimately, local economies. Each new house sold, bought, or rented adds to the economic recovery the country needs.
Supporting COVID front line workers
I have pledged to donate 10% of my commission to the COVID Response Fund here in Texas, so by using my services you can directly support the front line workers as well!
My mission
My mission is to help to give you all the tools needed to help your home shopping experience of 2020 be as enjoyable, fun, and memorable as possible, while also helping North Texas economy and COVID front line workers
So, if concerns about COVID have been preventing you from starting your home hopping process, contact me today to discuss the types of safety accommodations that I can offer.
---
My Realtor in a Pod idea was born in April 2020, in the midst of the shelter-at-home orders in Texas as a way to protect both myself and my clients from the growing threat of the epidemic. Now, the Realtor in a Pod (aka #PodGirl) is a fun, stylish, easy way to add an extra layer of safety for your family while you are house-shopping in Dallas-Fort Worth!
Help me to share the message!