Need Help With Your Home Purchase Strategy?
Help me to share the message!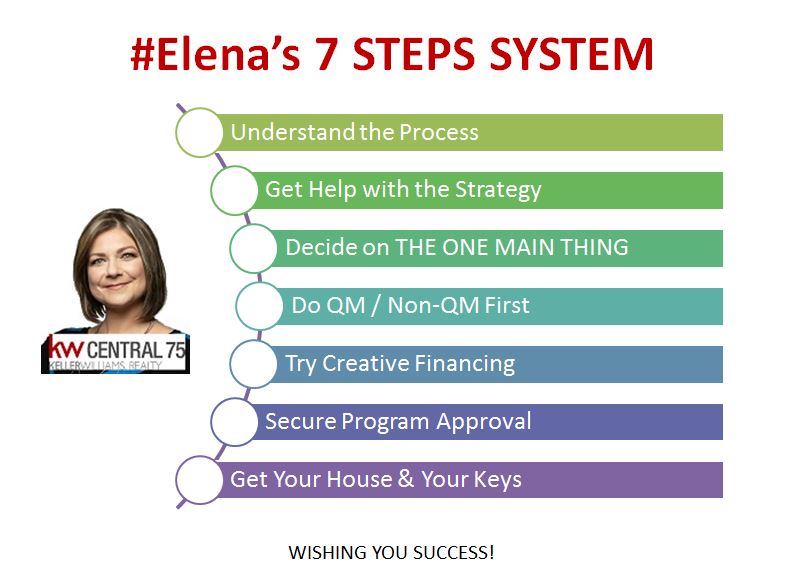 ---
Tired of renting but do not know how to start the process of buying a house?
Try #Elena's 7-Steps to Home Ownership Plan to go from dreaming about a house to walking into your new house with keys in hand!
#Elena is a rare Realtor who specializes in working both with the "traditional" buyers AND with buyers who need a more creative approach to financing in order to buy a house. So, whatever is your current situation, give her a chance to help you to make your dream of home ownership into a reality – and make the journey as smooth and logical as possible.

The Step #2: GET HELP WITH THE STRATEGY is a fundamental part of the 7 steps that propels the other five steps into action. Answer a few quick questions about your current financial situation and your plans for a house, and #Elena will come back to you with a detailed
Let #Elena help you to evaluate your choices for buying a house and suggest the best financial option – and the tweaks you might need to make to reach your ultimate goal.

She will give you all the tips and steps you will need to get approved for whatever program you will use to get your house.
Help me to share the message!