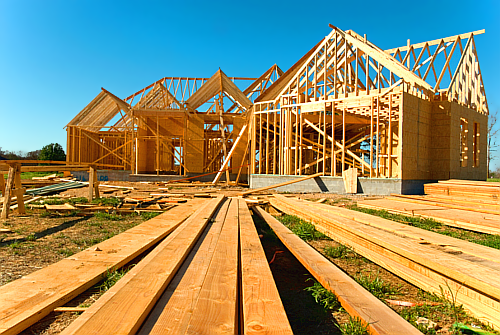 Affordable New Construction Homes in DFW
Help me to share the message!
Let me help you find and secure brand-new homes – at no cost to you!
Get up to $5,000 cashback on each purchase or sale transaction during the Spring Promotional Period
---
Would you like to get a list like this to come daily to your email address? Sign up here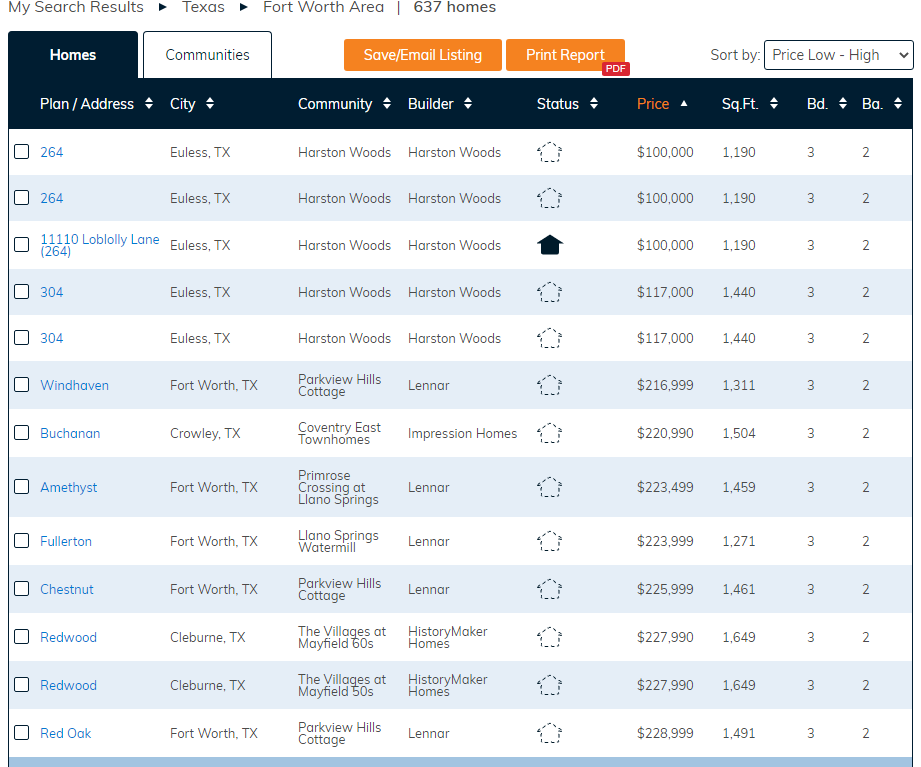 ---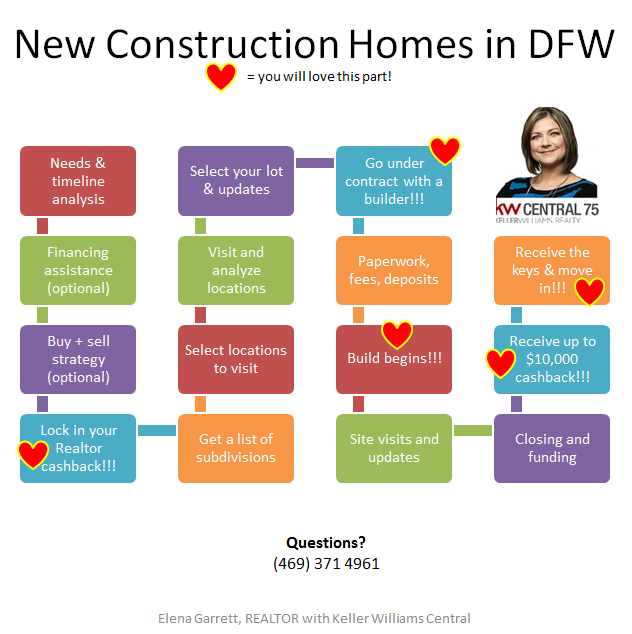 Save tons of time on your research!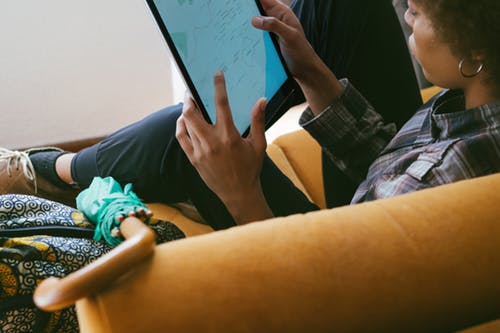 Get set up with your individual search portal of builders and sites
Narrow down your search by the builder, by price, or by location
Ask me to look up builder's reviews, build times, local amenities, and more
Don't miss out on great deals! Ask me for "sudden availability" updates for hard-to-get floorplans within your price range
Need mortgage financing? No problem!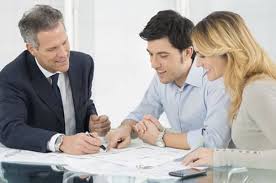 Get referrals to lenders or check to see if you are qualified to buy
Looking for a rent-to-own option? Ask me for available options (credit score 550+ is needed)
Lock in your cashback!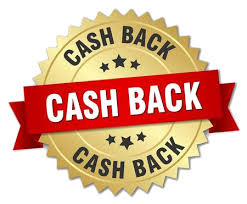 Ask me to calculate your cashback (it will depend on the projected costs of your new home)
Ask me to LOCK IN your cashback amount in the Buyer Representation Agreement
Grab one of my business cards or save my contact info in your phone – you will need it to secure your cashback!
Visit subdivisions & Do research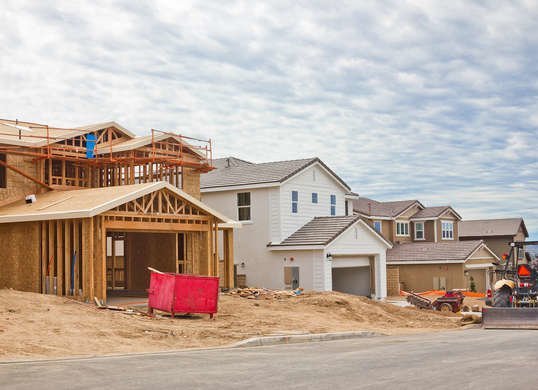 Receive quick "availability" updates on hard-to-get affordable floorplans that are coming on the market
Arrange the time when we could visit the subdivision together or go check the sites right away!
Speak with the builder sales representative about different elevations (designs), choices of upgrades, builder incentives, projected build times, and more
Let the sales representative know that you are my referral (this will be needed to secure your cashback)
Ask me to research information about the builder, common complaints, plans for the area around the community, school ratings, projected costs of taxes and utilities, anticipated construction for new schools, roads, shopping centers, and more
Ask me to research property appreciation rates in the area
Go under a contract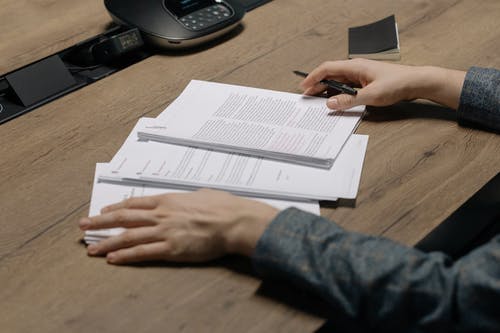 Go under contract with the builder of your choice (I prefer to be present for the discussion of contract terms in order to ensure your interests are protected)
Ensure that your contract lists all the selected upgrades and builder concessions
Secure your cashback: make sure that your contract lists me as your representative
Pay the necessary fees and sign paperwork
Start the process of home financing with the lender of your choice
Receive a conditional pre-approval from the lender
The build process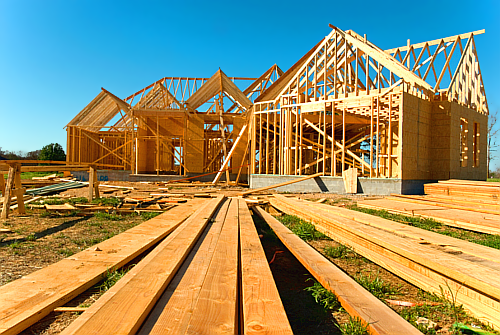 Establish contact with the construction manager
Receive periodic updates on the build status
Make site visits and work with the builder to get through all the build steps without a delay
Receive estimated completion and closing date
Start packing!
Inspection, closing, cashback, and a move-in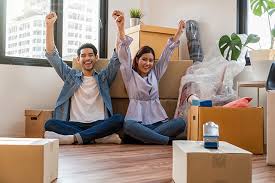 Perform an inspection
Finalize your financing (remove all conditions)
Receive closing instructions from the title company
Receive an estimated "cash to close calculation" and transfer the money to the title company
Arrange the moving truck
Sign the closing paperwork at the title company to receive the title to the house
GET PAID! Receive your cashback from me
Move into your new home!
Start your new dream life!
My commission: the sellers pay my commission. My services are free to you (so, do you get free assistance AND a nice cashback during closing? Yes, you do!)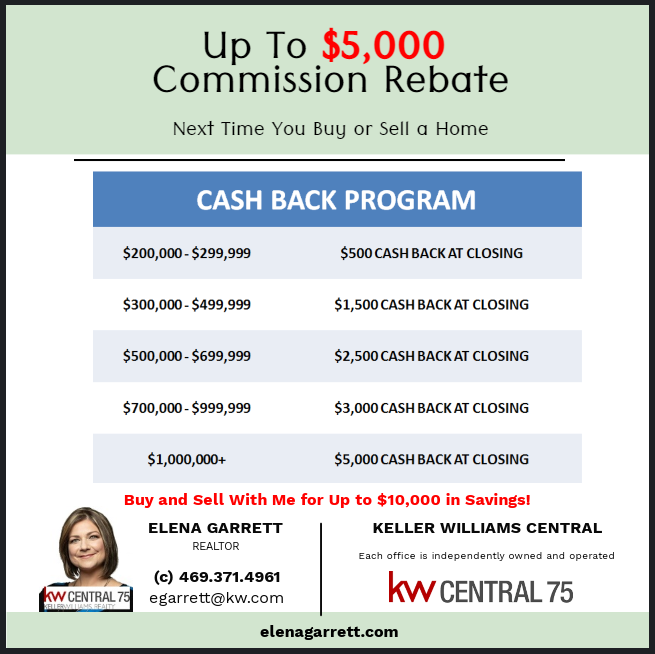 Help me to share the message!