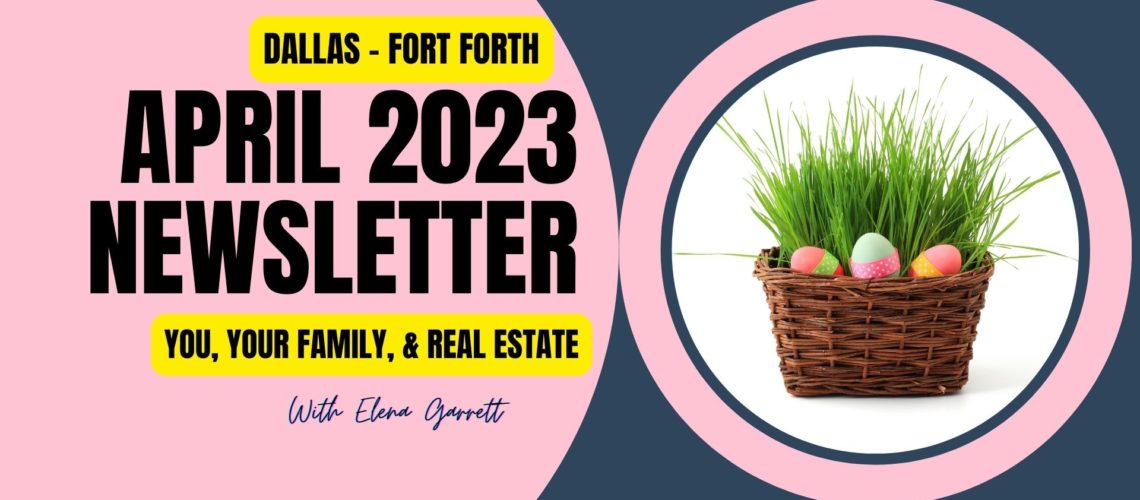 April Newsletter Update
Help me to share the message!
Time to Enjoy the Spring Holidays
Chocolate eggs and pastel colors are in season again! And so are pollen, bugs, and yard work! Spring is the time of rejuvenation, awakening, and love. May you and your household be blessed with abundant joy, peace, and happiness this April! 
---
Building Life-Long Memories This April
Bored and hoping to do something special this month? We got you covered!
• Unique Things to Do Around Dallas This April. Festivals, events, unique dining experiences, kids' activities, and more.
• It is Easter, Ya'll! Get Ready for These Delish Southern Easter Dinner Recipes Grab your aprons and let's get cookin'!
---
Spring Cleaning is In Full Swing
• Handy Home Maintenance Tips for April – Prep for pollen, get ready for bugs, and more!
• Get Busy in the Garden – April Edition. What is a better mood-enhancing activity than a trip to the garden section of your hardware store?
• Spruce Up Your Home Decor! Did you know that April is Home Décor Month? A few simple, subtle changes can make a huge difference in how you feel about the home you live in.
• Start Getting Your Summer Body Back! If not now, then when? Let's get moving!
---
Finances and Real Estate – April
• Are home prices really falling in the DFW area? Get the facts! See detailed information on the housing pricing trends in the Dallas-Fort Worth area. Bonus tips: 3 Brilliant Ways to Save on Your Mortgage.
• Moving and Need to Sell Your Home? Find out why April, May, and June will be the best months to sell. Take a look at the market data that shows that homes sold after June tend to receive lower profits from sales. And in 2023, this may be doubly true.
• Selling Your Home For More $$$ In the 2023 Market: One Trick That Comes in Handy: The words "special financing" attract home shoppers like nothing else in 2023. See how you can easily turn this little trick to your advantage.
• Do Some Spring Cleaning in Your Personal Finances. Revisit the financial goals you set during the holidays and make sure you are on track. Use this handy checklist of items we never think about until it is late.
---
Where Did The Easter Bunny Come From?
Historians believe the legend of the Easter Bunny originated in Germany before surfacing in the New World in the seventeenth century. Children believed the Easter Bunny would leave them brightly colored eggs if they were good, and left out their Easter bonnets and caps for the gifts. The egg has been a symbol of rebirth and fertility for many centuries. During the Spring holidays, eggs were painted with bright colors to celebrate the sunlight and the colors of the bright flowers.
---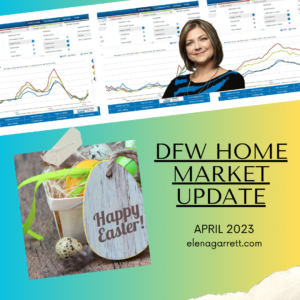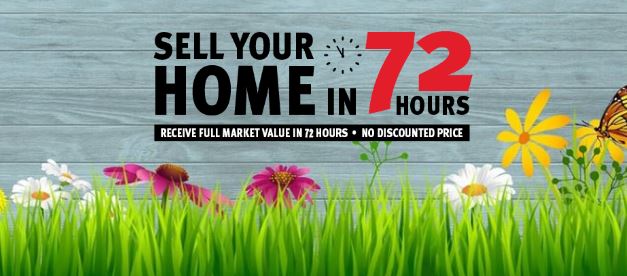 Help me to share the message!